What I Spent
Here's my Hungry Harvest for the week ($25).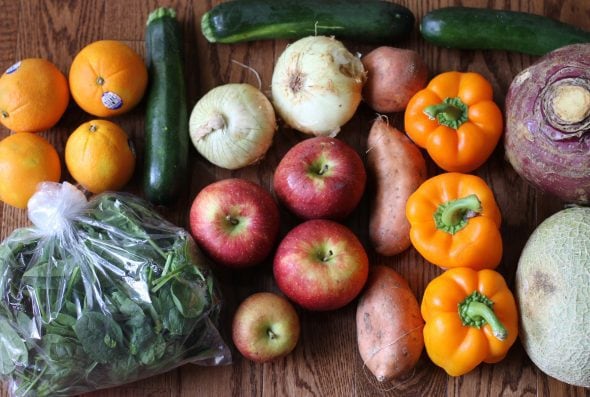 (I get these on Saturdays, so this is almost a week ago. All that's left of this is one pepper, half an onion, and the three zucchini. Yay me!)
I stopped at Target and bought some flour and tea ($22.64).
At the store where Lisey works, I spent $26.
And I spent $105.39 at Aldi.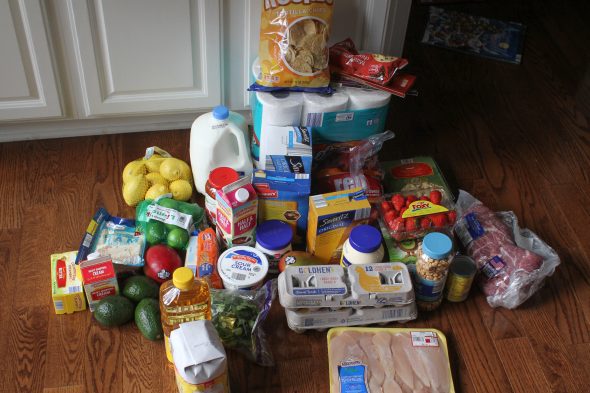 That puts me at $176 for the week.  But once that averages out with last week, I'm nearly right on budget.
November Spending
Week One: $127
Week Two: $181
What We Ate
Monday
We had Tex-Mex rice bowls, made with cilantro lime rice, taco-spiced chicken, this blender salsa, sauteed onions and peppers, and a cilantro cream sauce.
Unfortunately, I have no pictures of the bowls.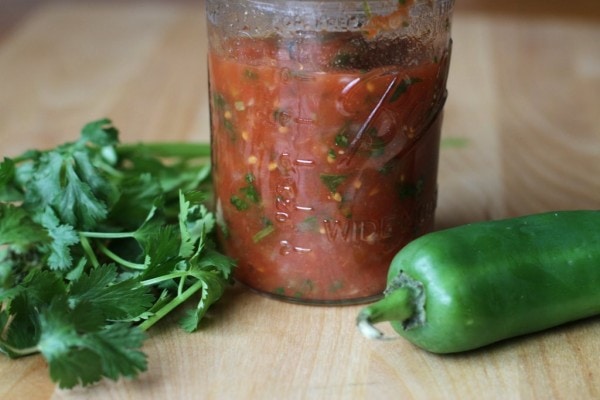 Tuesday
I made some beef au jus sandwiches on homemade French bread.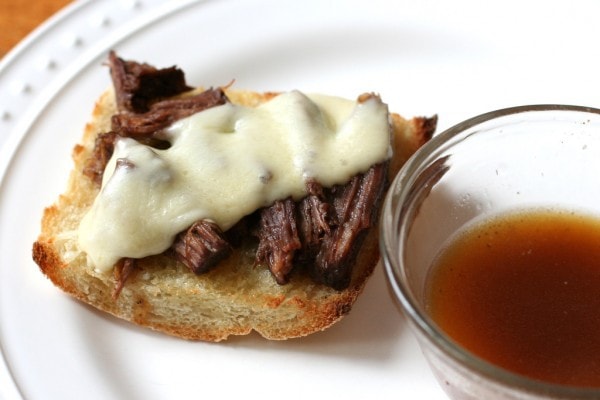 And I sauteed some Brussels sprouts.
Wednesday
Mr. FG and I had dinner with some friends and I made buttermilk pancakes for my kids.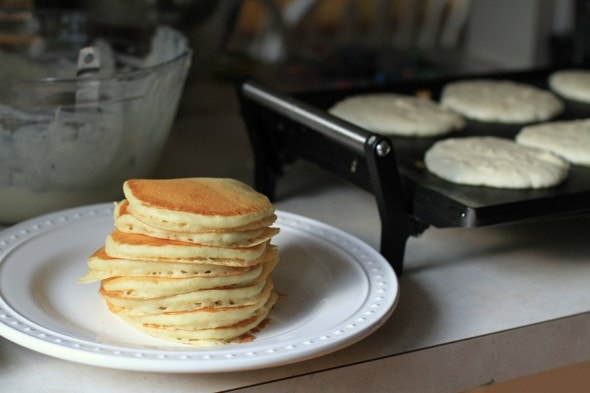 Thursday
I made clam chowder and since I wasn't feeling very inspired about side dishes, I just cut up some fresh fruit.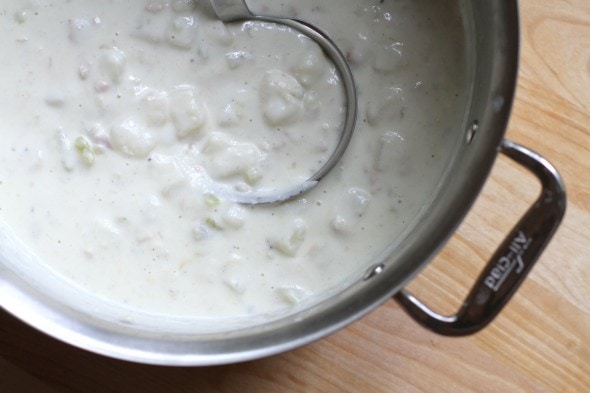 Friday
Pizza night! My kids have really been digging BBQ chicken pizza, so I might do that again.
________________
Whatcha been eating for dinner this week? Tell us in the comments!