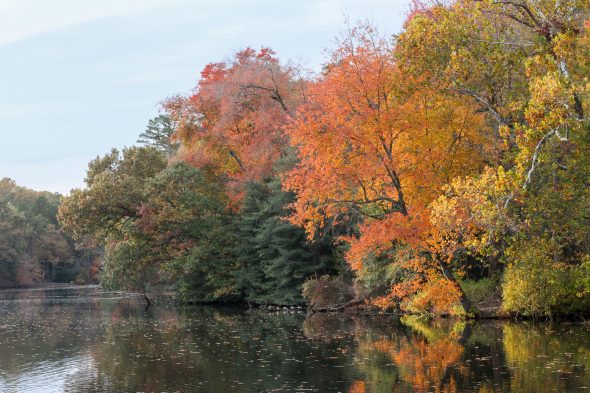 It's 10:00 am as I write this, and I really should be doing some other things at the moment.
(Like, laundry, school with my girls, making a menu plan, making a grocery list….)
So, how about a quick 30-minutes-of-blogging dose of randomness?
Here's my latest Hungry Harvest box.  It has something new to me in it….a rutabaga!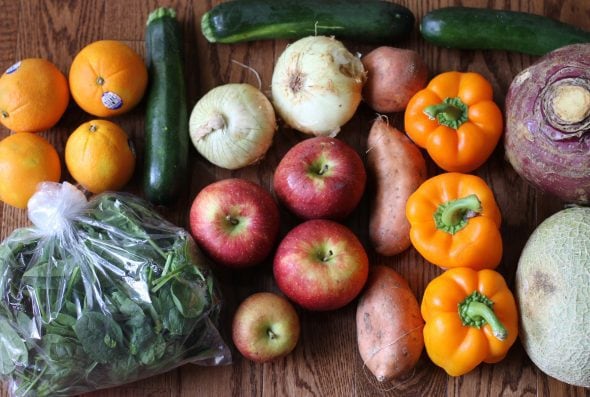 I think I'm going to opt for roasting it, since roasting improves pretty much any vegetable by 97%.
___________
Joshua and Lisey didn't carve their pumpkins (yet! Joshua says he's still going to.), but Sonia and Zoe did, before Halloween.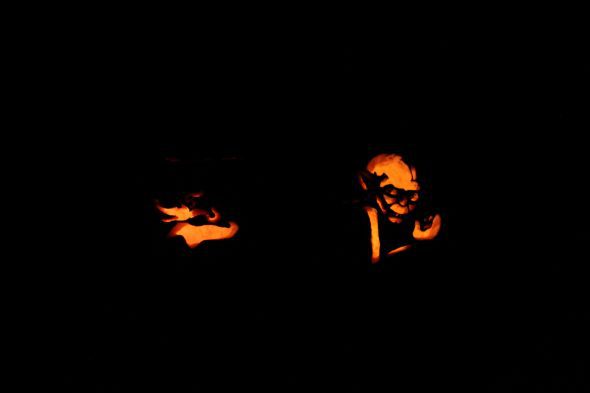 Zoe's (on the left) is Jack Skellington's dog, Zero.  And Sonia's is Gollum, from Lord of the Rings.
(She and Zoe are both rather obsessed with LOTR.)
_____________
Joshua outgrew some of his jeans, and since none of his cousins are his same pant size, I wasn't sure what exactly to do with them.
I thought about Goodwill, but then again, the odds of someone needing this very tall, very slim pant size seemed a little…slim.
(Ahahahahaha!)
I checked eBay, and noticed that these jeans do seem to sell.  I listed them, (using the eBay app to upload photos from my phone), and they sold the next day.
Now they're out of my house, I have a little extra cash, and I know they're going to a person who needs the exact size Joshua had.
SWEET.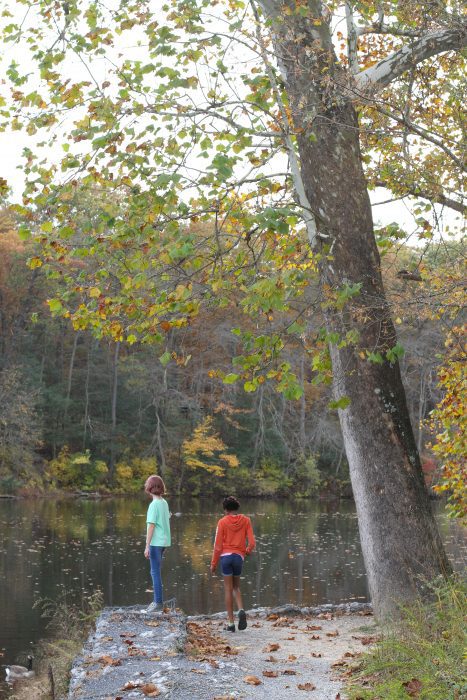 We've barely had to run our heat so far this fall, although we did keep our A/C on a lot later than usual.  A/C is less expensive than heat, so it's all good in my book!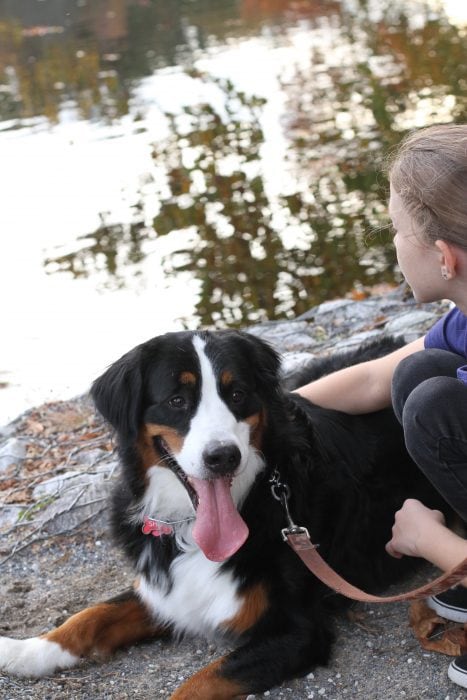 It's looking like some cooler weather is actually headed our way now, but hey, at least we had a very outdoors-friendly October.
____________
Ok, my 30 minutes is almost up, so I'll wrap this up.
I know it's still fall (I mean, see my photos above!), but tomorrow I have a fun holiday offer for you guys from Grove.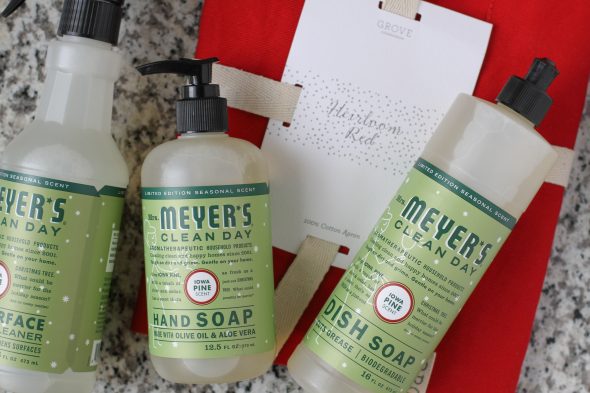 Including this fabulous red apron.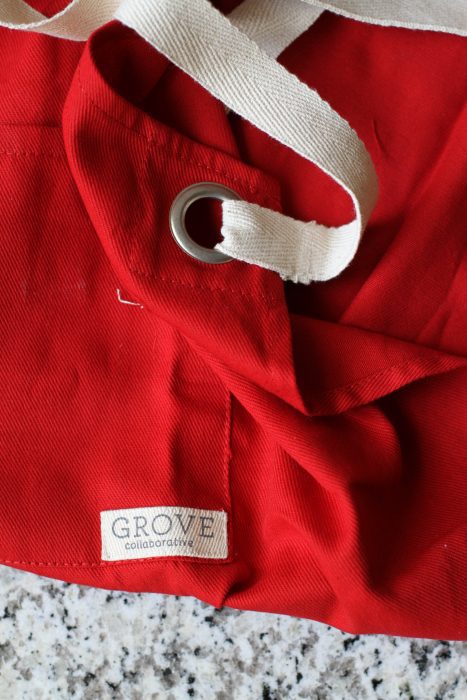 Anyway, more on that tomorrow.
Laundry, school, and menu planning are waiting for me!