This post contains affiliate links. Please see my disclosure for more details.
And also Orange Clove and Peppermint. But Iowa Pine is what matters to me.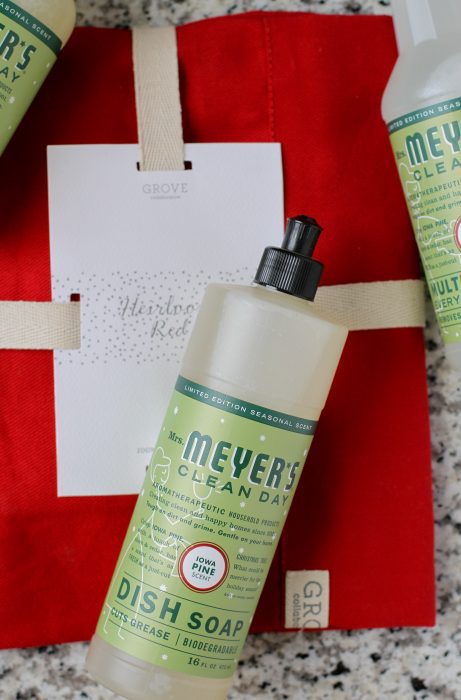 Mrs. Meyer's brings out seasonal scents all year round.  And I do like a lot of them.
But nothing is as fabulous to me as Iowa Pine.  Love, love, love.
And Grove Collaborative has it right now, along with a special offer for new customers.
In case you're new: Grove is a small company that delivers natural household products (Burt's Bees, Mrs. Meyer's, 7th Generation, and more) to your door. It's a subscription-based company, but not in the way you think. You can get deliveries as frequently or infrequently as you like, you have complete control over what comes in your shipment, and you're never under any obligation to place orders in the future.
If you'd like to give Grove a try, it is a super tip-top time to do that because new customers can get some awesome goodies with their first $20 order, this week only.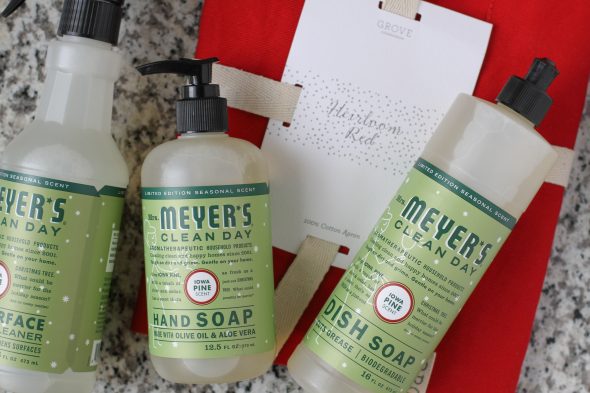 You'll get a red cotton apron, plus Mrs. Meyer's hand soap, surface cleaner, and dish soap, in the holiday scent of your choice.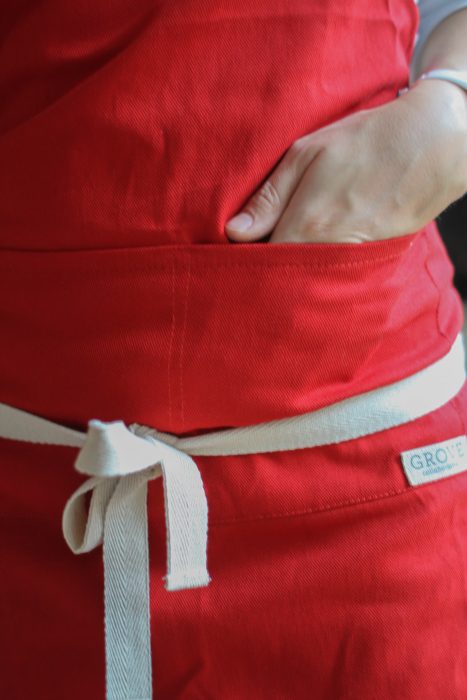 The apron has an adjustable neck strap, which is excellent.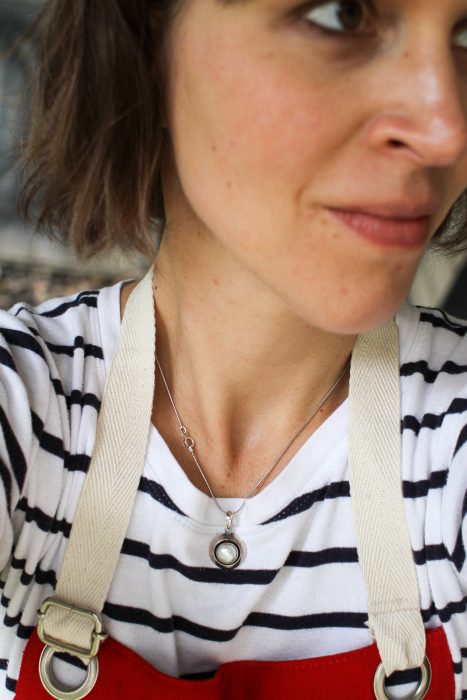 And the waist tie is long enough to reach around front. for tying.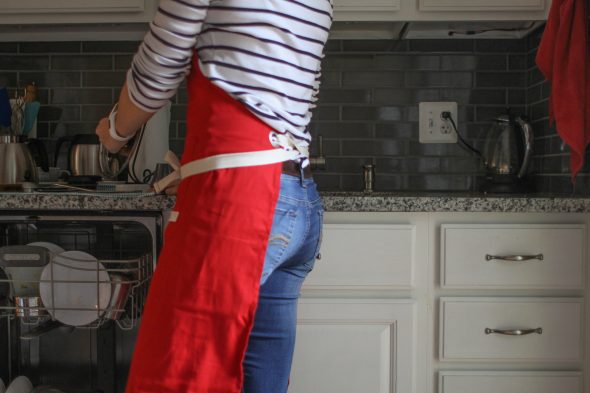 I always tie my aprons in front. So convenient!
All the straps are attached with metal grommets, which is a lovely touch.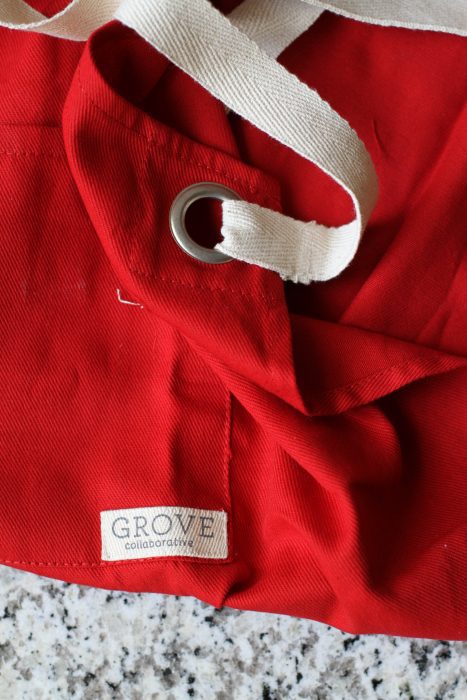 In addition to the apron, you get three full-sized Mrs. Meyer's products, and you get to choose the holiday scent you want.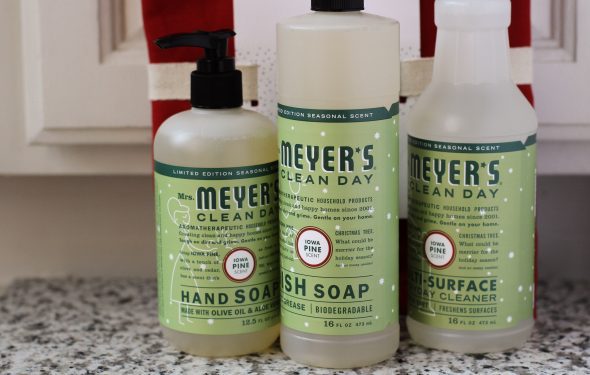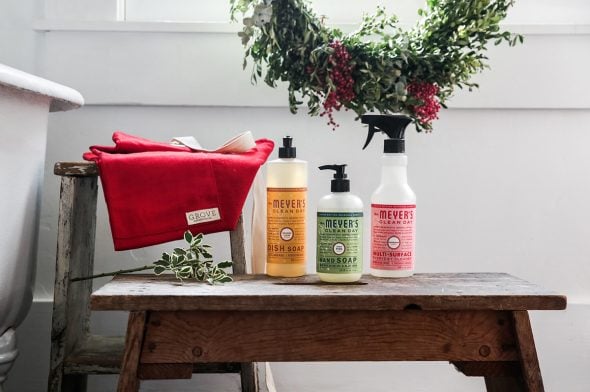 (Iowa Pine, Orange Clove, or Peppermint)
I obviously am casting a strong vote for you to choose Iowa Pine, but the other scents are good too, if you're not into pine.
You'll get a hand soap, a surface cleaner (for cleaning things like bathroom and kitchen counters), and also get a dish soap, which is actually my favorite Mrs. Meyer's product.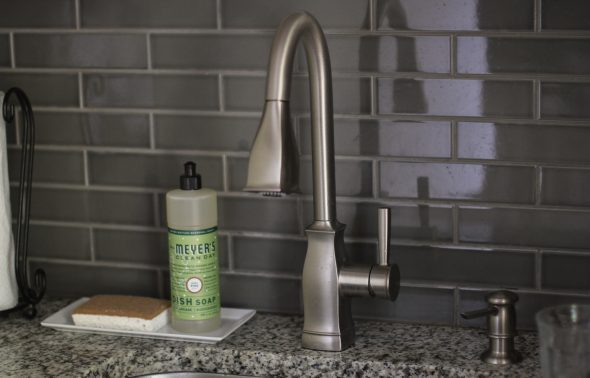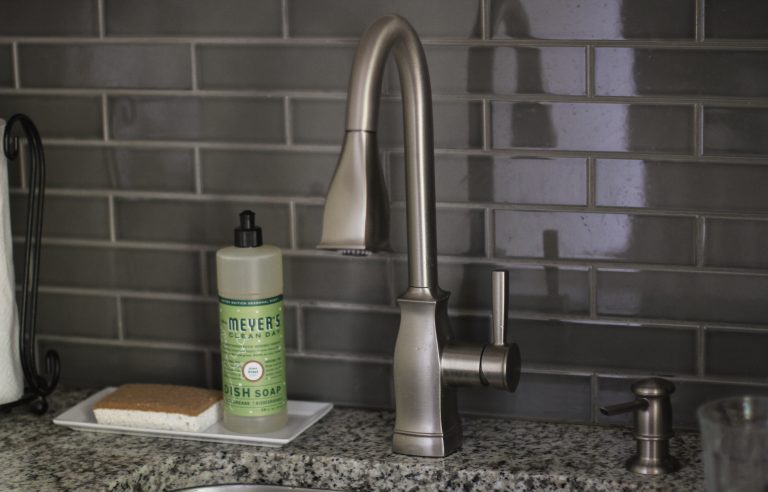 So scent-ful! And so good at cleaning dishes.
Ready to sign up?
Click here to make your new account, (it's free!), then add $20 of merchandise to your cart, and all of your freebies will be added.
You get free shipping, and your account will automatically get a free 60-day Grove VIP trial.
So, for $20, you'll get whatever merchandise you pick, plus $13 worth of Mrs. Meyer's products, plus a free Grove heirloom collection apron, plus free shipping.
It's a crazy good deal, people.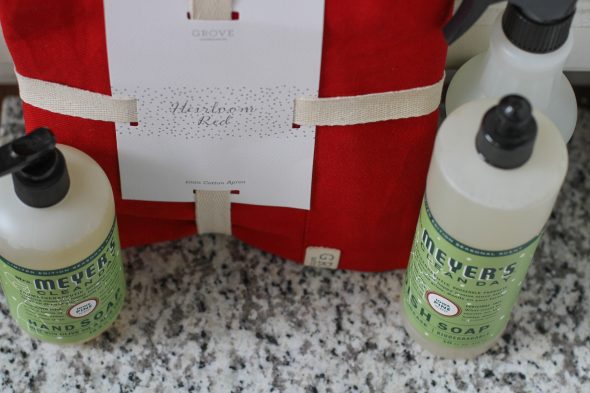 Existing customers, click here to get a free pack of Grove Walnut scrubber sponges added to your next shipment.
(I know, that is not as exciting as pine soap. I'm sorry! I'd give you all a bottle of dish soap if I could.)
I do have a fun Instagram giveaway from Grove coming on Thursday (open to new & existing customers), so go follow me there to make sure you get all the details!
(I'm thefrugalgirl on Instagram).
Let me know if you run into any problems or have questions.  If I can't help, I'll get you in touch with Grove's fantastic customer service people, and they'll get you squared away in a jiffy.
Save
Save