Happy Thursday to you, friends!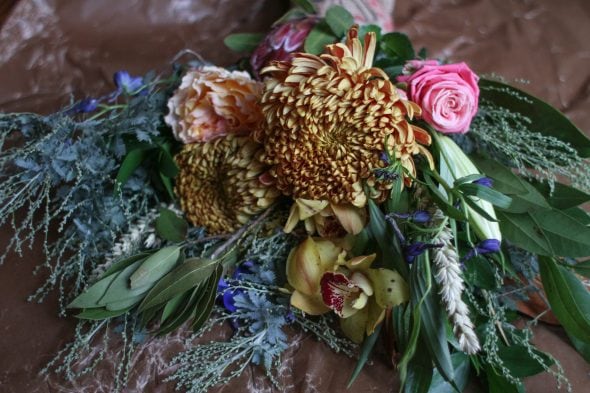 I have a bunch of things to tell you, so hop on board for some miscellany.
I cooked up some Brussels sprouts.
Mr. FG sent me an article about how to make the best Brussels sprouts ever, and I happened to have a bag in the fridge from Hungry Harvest.
So, I followed the directions, and while I wouldn't say that they were exactly like eating candy, we thought they were pretty tolerable.
And moreso when I made a batch using bacon grease instead of olive oil.
(A thing that is almost always true when you use bacon grease.)
I cannot handle rutabaga. Even roasted.
I'm a pretty tolerant eater when it comes to vegetables, and I make a point of eating a lot of them. Like, my lunch plate often looks like some variation of this: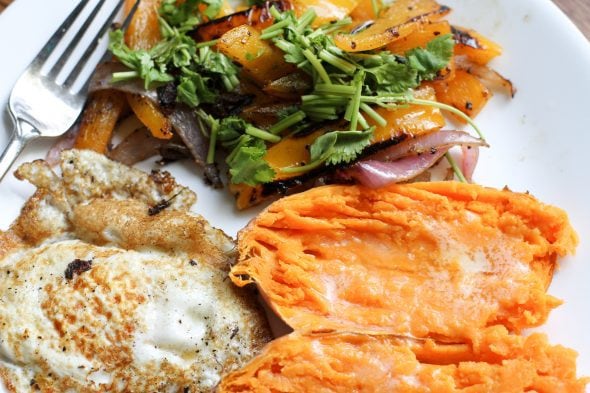 There are really only a few veggies I flat-out won't eat.
(Okra. And eggplant.)
But I'm going to have to add another one to the list: rutabaga.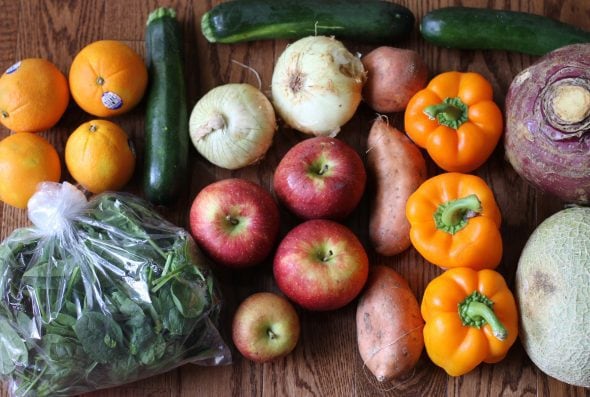 I cubed it, roasted it with oil and spices, and oof, it was just not good at all to me.
It kinda looked like potatoes, but the taste was rather bitter.
I dunno…maybe there's another recipe out there that's better, but I did not like this at all.
The blogger who wrote this recipe waxed poetic about how much this was like potatoes, and after I tasted the roasted rutabaga, I was like, "Hmm. Perhaps it has been a very, very, very long time since this person has had a potato."
So. Rutabaga is going to go on my "never" list at Hungry Harvest.
I tried making my favorite granola with honey instead of maple syrup.
Because I was out of maple syrup.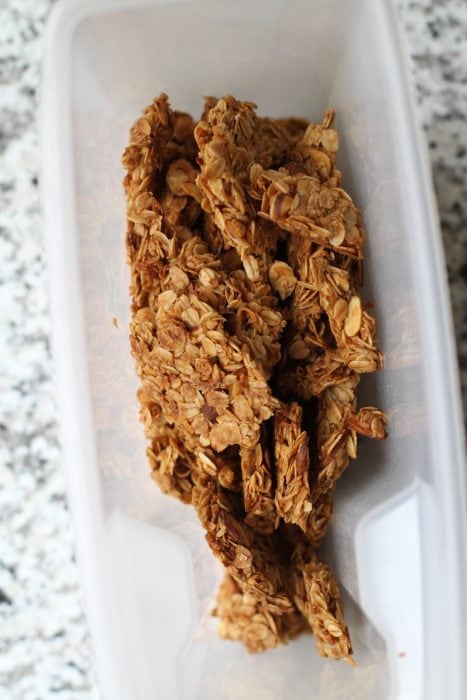 Interestingly, I had to heat up the oil, sugar, and honey to get it to combine, and I never have to do that when I use maple syrup.
Also, I felt like the granola got brown a little faster than usual. So, this batch is slightly more toasted than I would prefer, but it's still quite edible.
Verdict: maple syrup IS better in this recipe, but honey works all right too.
Maple syrup will go on my next Aldi shopping list.
Two recommendations
For those of you who are wondering what you should buy from Grove to get your free holiday apron and soaps, I have two recommendations.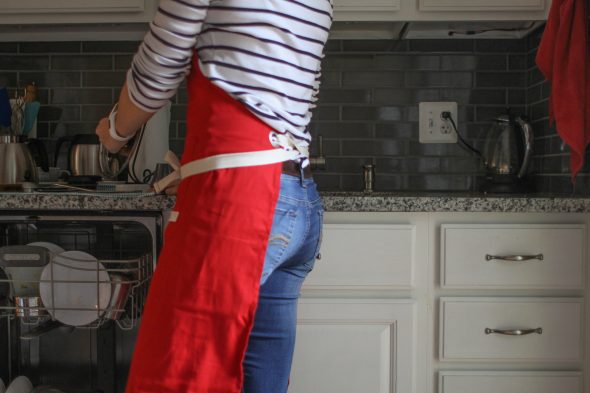 (In case you missed it, this week only, you get three free Mrs. Meyer's products and an apron with your first $20 Grove purchase.)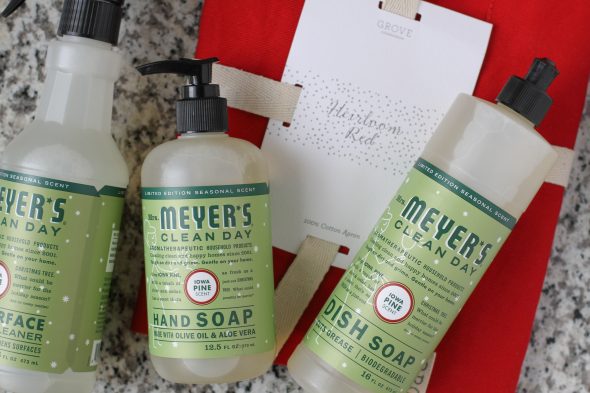 First, Grove started carrying Burt's Bees! They've got tons of Burt's Bees stuff to choose from, but my favorite is their tinted lip balm.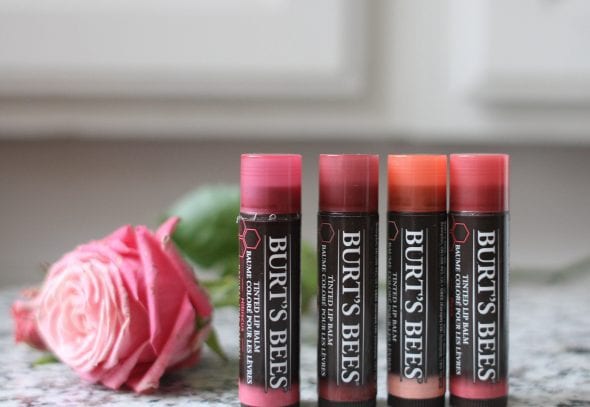 I'm not a huge lipstick wearer, but I do use lip balm, and this is a lovely combo of the two.
The colors are all rather muted, which is perfect for me and my girls. Sonia's got Rose on her lips here and even though it's one of the brighter shades, it's not overwhelming.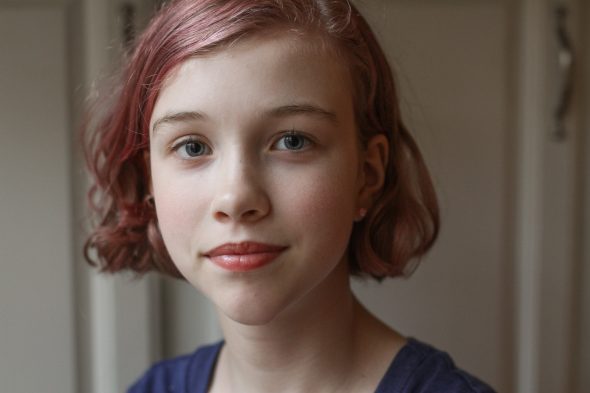 It would be a perfect stocking stuffer!
Second, Grove came out with a line of air-tight reusable bags that work in place of disposable plastic.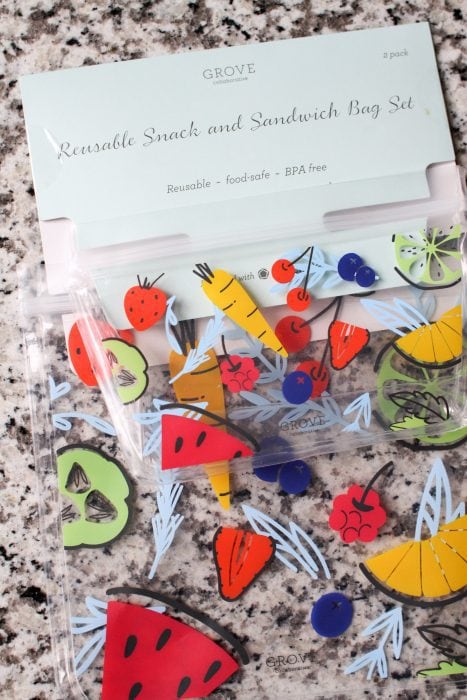 I'm always looking for options to reduce my disposable plastic use, and I love that these come in a fairly large size that works for things like rolls or graham crackers (most alternatives I've tried so far have been pretty small.)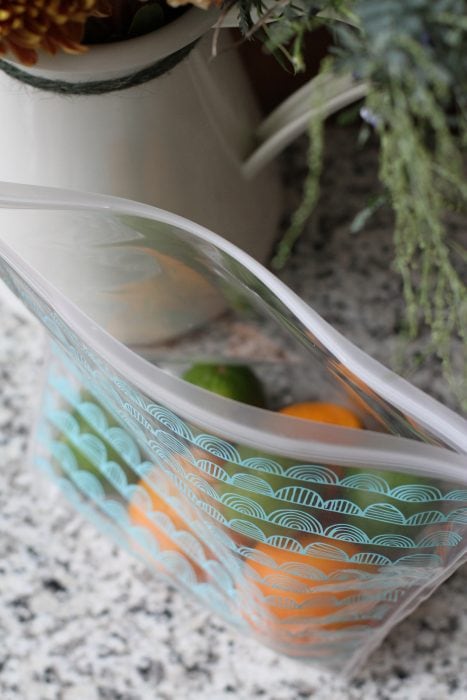 The great thing about these is that they will eventually pay for themselves as you use them in place of disposables.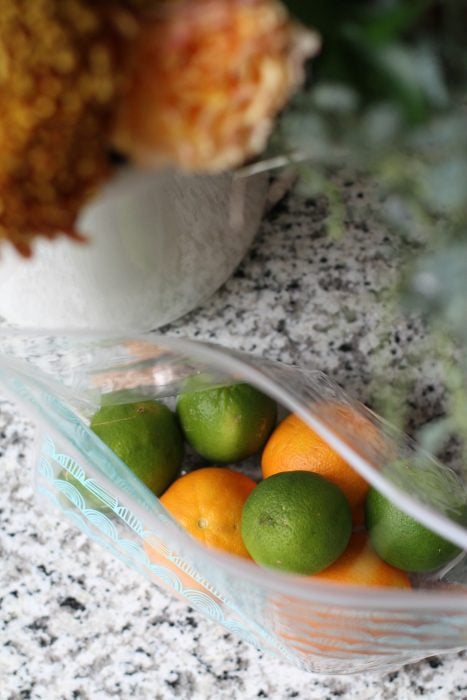 Grove has eleventy-zillion things you can choose from, of course, but those are two of my current faves for you.
Ok, I can't resist throwing in one more: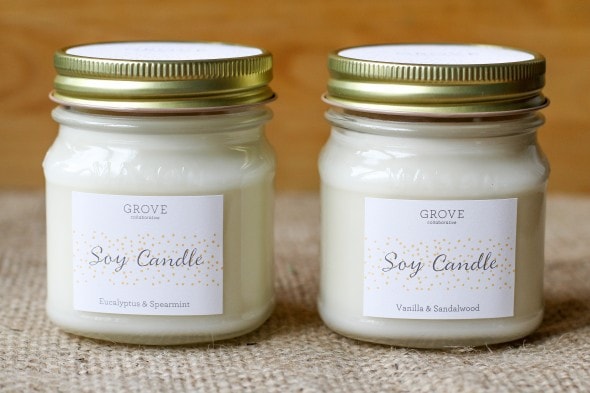 Grove's soy candles are really beautiful and would make a perfect gift for a candle-loving person over the holidays.
Aaaand that's all, folks!
P.S. I lied. Another thing: TODAY is the day I'm hosting a giveaway for a lovely bouquet of Farmgirl flowers. The giveaway is over on Instagram, so go hop on over there (either on mobile or on your computer) for all the details.
P.P.S. I'll probably hop on Facebook Live today around 9:45 or 10:00 am EST. I'm not very good at Facebook Live (total noob!), but if you want to come hang out with me then, I'd love to see you! The more, the merrier.