What I Spent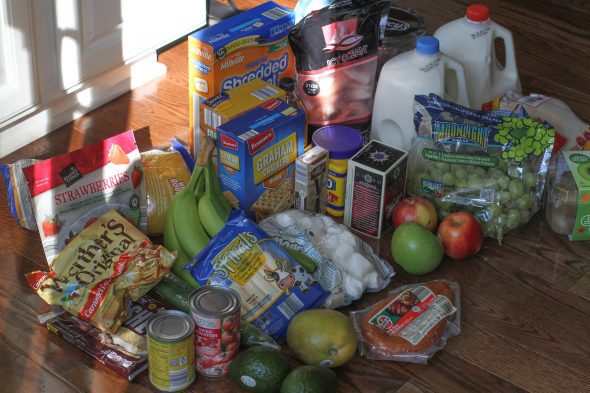 I spent $44.57 at the grocery store where Lisey works.
I spent $44 (exactly!) at Aldi.
And I spent $49 at another grocery store.
So, I was at $137, which is great.
Buuuut, then I really needed to go to Costco for frozen fruit. I spent $71 there (on frozen fruit, pistachios, two loaves of bread, and a pack of floss).
So, I ended up at $208 to start off October, which is $58 over my weekly goal.
If I want to end October on budget, I'll just need to spend $130 each week instead of $150.  We'll see if I can do it!
What We Ate
Monday
I made these chicken tacos, and I made some homemade corn tortillas to go with them.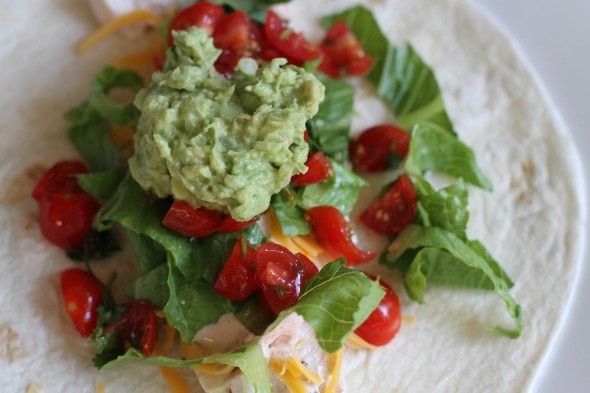 (This photo is obviously not of the corn tortillas!)
We had chips and salsa as well, and some fresh fruit.
Tuesday
When I asked you all for suggestions to help me use up my surplus of celery, someone suggested beans and rice, which reminded me of jambalaya, which also uses celery.
So, I made a batch of this jambalaya.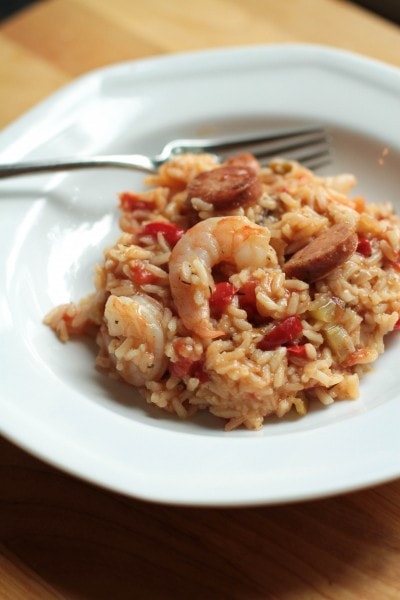 We also had a green salad.
Wednesday
I made a spatchcocked, salted, and roasted chicken.  I didn't salt it the full 24 hours ahead of time (I forgot!) and I have to say, it wasn't quite as good.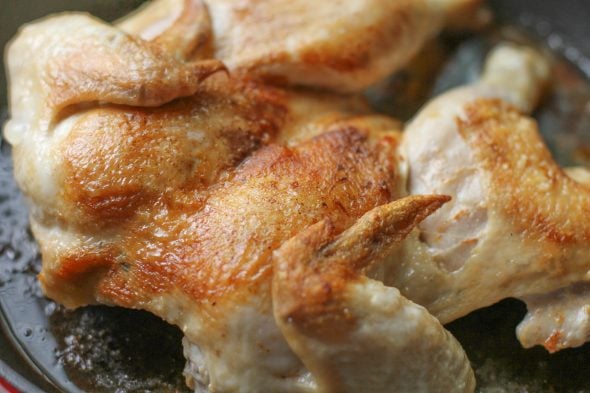 So, if you ever make that recipe, remember to salt it the night before.
I also roasted some carrots because I had a lot of them in my fridge.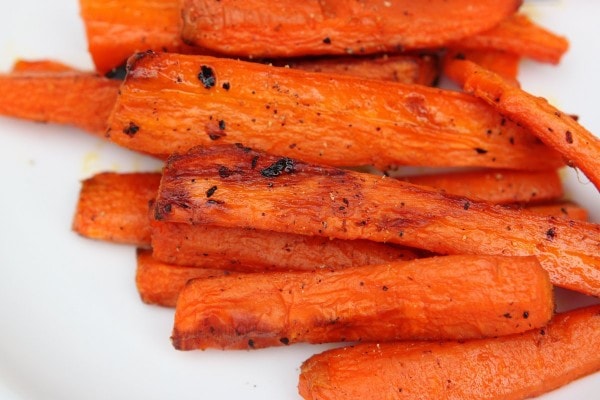 Really though, these roasted carrots are so good, you totally do not need a surplus for an excuse to make them.
And I made a greens+fruit salad (kinda like this one).
Thursday
I threw together a chicken noodle soup with leftover chicken, broth from my freezer (this kind), and carrots and celery from my fridge.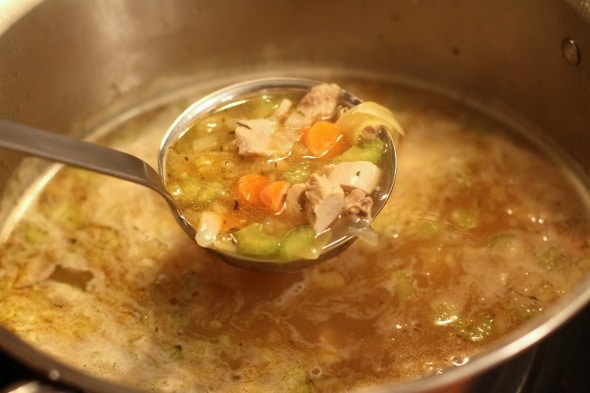 This had the happy effect of using up some carrots AND some celery.  Whee!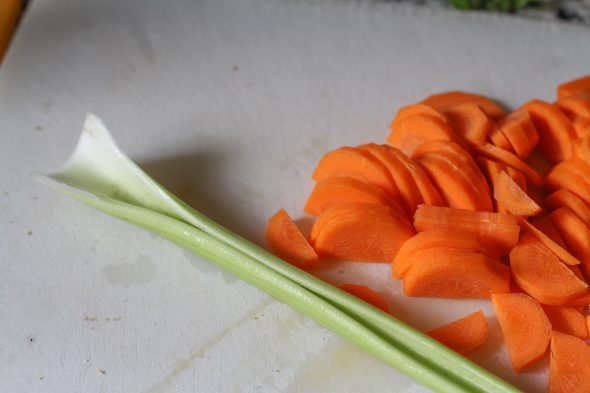 We also had fresh pineapple and some homemade applesauce from the freezer.
Friday
I'm think I'm gonna make thin crust pizzas tonight.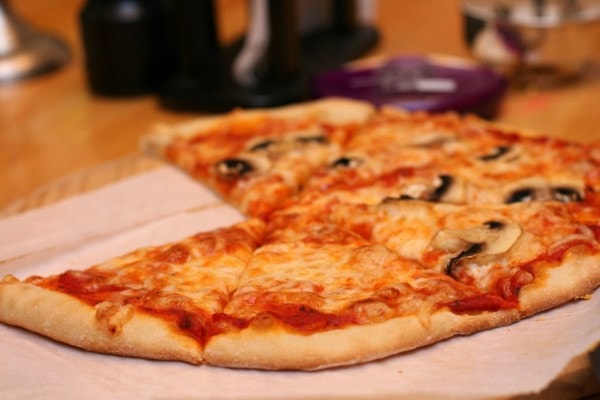 What did you eat this week?
(My goodness, isn't it so hard to remember? Especially side dishes. I often sit here at my keyboard for a while before they come to me. And sometimes they don't come to me at all!)