FFT = Five Frugal Things, of course.
1. I fixed Mr. FG's costume.
As I told you all, I'm dressing up as Rapunzel from Tangled (post-hair chop), and so of course, Mr. FG is going to be Flynn Rider.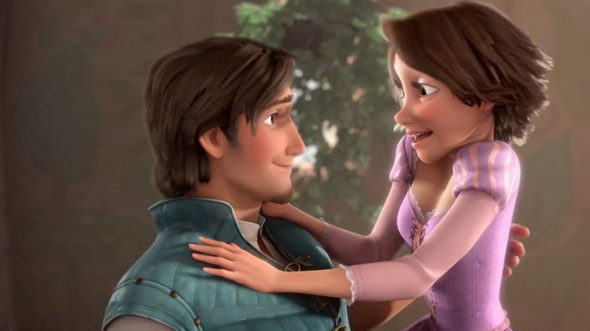 We ordered his costume on Amazon, and while it's a decent costume, it had a a small problem, which is that the buckles wouldn't really close properly.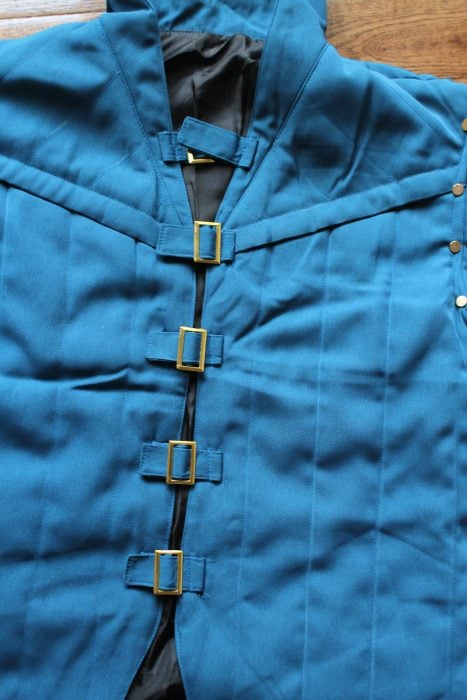 It's a little hard to explain, but the loops on the left were just too long, so there was no way to close the vest all the way no matter how hard you pulled.
So, I undid the stitching on 'em, and resewed them properly.
Top one, not fixed, lower one, fixed: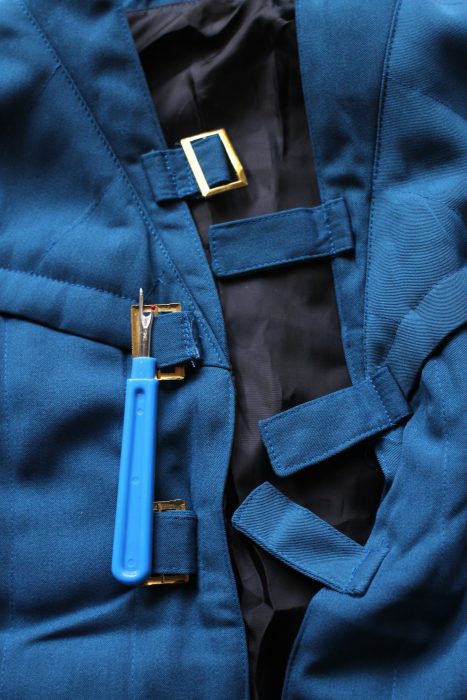 Bonus: the ones I sewed look a little neater, without exposed seams.
Not that that really matters on a dim October evening, but hey, it makes me happy.
2. I'm working through the last of my local beef.
Typically, I do pretty well at using the meat, even the odd cuts, but I neglect the beef bones.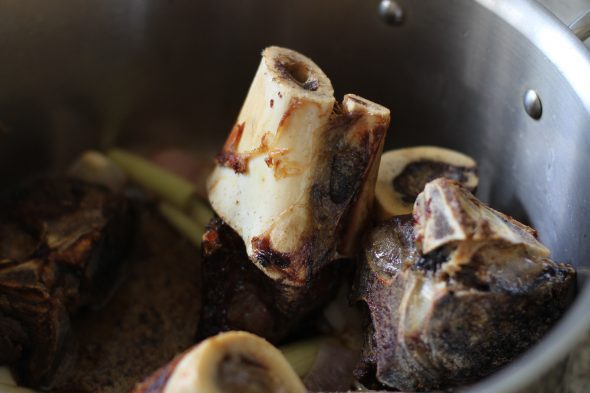 I'm pleased to say my maiden foray into beef broth went pretty well, though, and I think I'll have no problem using up the other two bags of bones.
I have some ground beef left, and I discovered I also have two briskets.  Sweet!
I'm going to try a Cook's Illustrated recipe for barbecued brisket to use up one of them, and I'm still thinking about what I'll do with the second.
3. I'm using up my Hungry Harvest produce.
I roasted the cauliflower (lower right) last night, so, yay me!

We ate the tomatoes as a snack, I'm using up the potatoes and red peppers in a corn chowder, and I'm adding spinach to smoothies.
I'm not super excited about the Brussels sprouts, but I'll probably either roast them or use them in a CI recipe that involves shredding them and adding bacon.
The garlic is no problem to use, of course, and we'll snack on the fruit.
4. I called about car insurance coverage.
When I got the statement, I noticed that one of our older vehicles (2007) had some coverage that seemed like it was meant for a new vehicle. And I also noticed that the mileage category was wrong.
So, I called and got those two things fixed.
Bring on the lower bill!
5. I…
…cooked dinner, shopped at Aldi (easy way to stay within my grocery budget!), packaged up leftovers for Mr. FG's lunch, and ate leftovers for lunch myself.
How about you? Share your FFT in the comments!
Save