Since I've been working on whittling down my freezer contents this week, some of these will be freezer-challenge related.
1. I made chicken broth.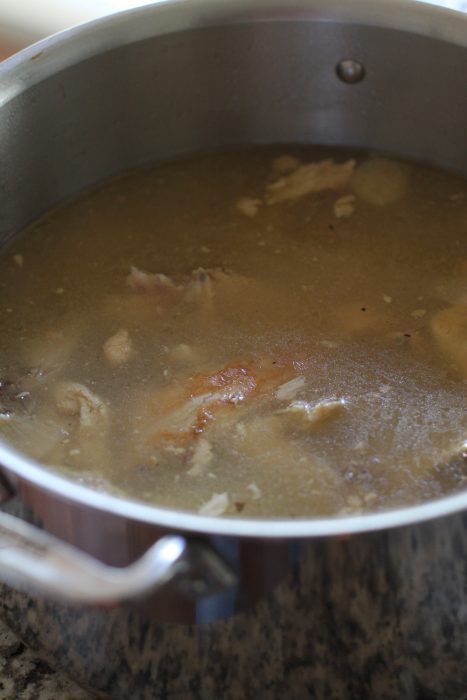 I used up the bones from my freezer (so, check one for the freezer challenge!), plus two onion ends from the fridge.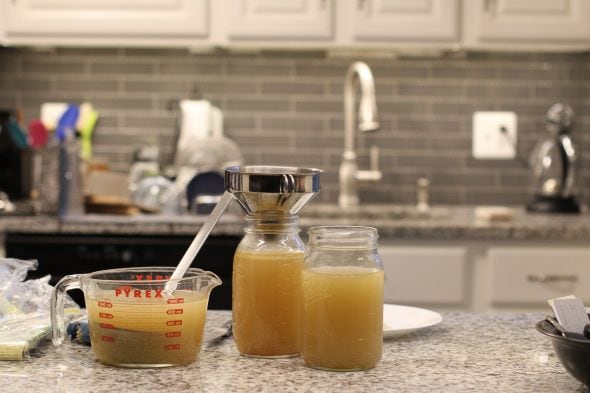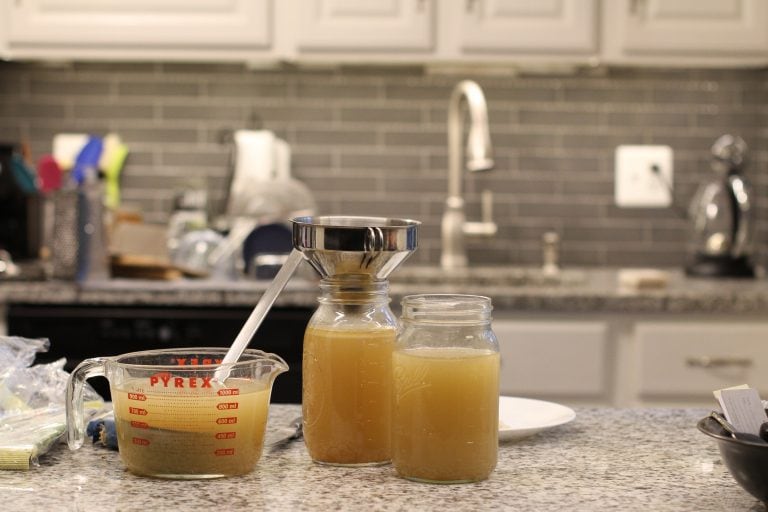 (Here's how I make my chicken broth.)
Every time I make broth, I feel like I'm working magic.  That something so nutritious can come from something you'd otherwise throw away…well, it just feels rather magical to me.
2. Joshua and I made ramen for dinner.
We used some of the broth I made, some of the bok choy from my Hungry Harvest box, and also the shrimp from the freezer challenge photo.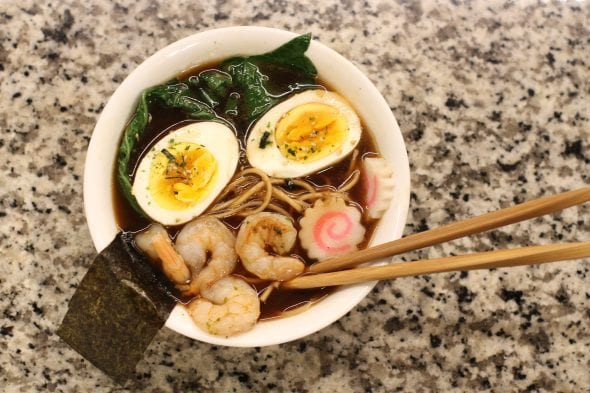 Last time Joshua made from scratch ramen, several of you wondered if I could share the recipe.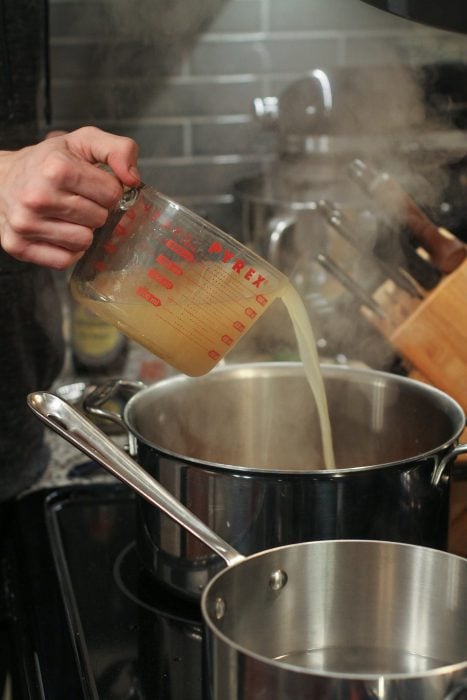 So, you'll be happy to know that I took pictures this time and I've got the recipe to share in a future post.
3. I made zucchini bread.
I had two in the fridge and they happened to be the perfect amount for a single loaf.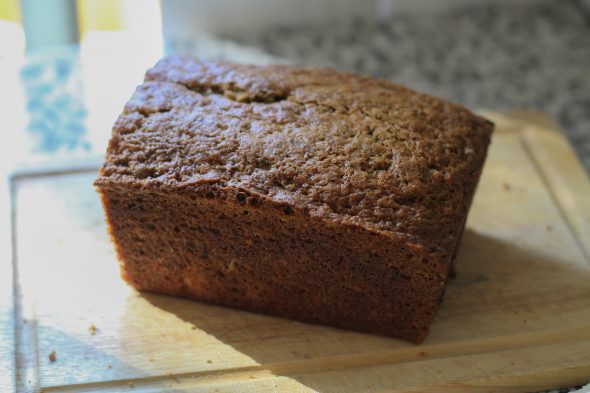 I've only been officially doing a freezer challenge this week, but I've been doing pretty well at working through the food in my fridge too!
4. I sorted through Sonia and Zoe's fall clothes.
I needed to do the seasonal switch anyway, and before I buy new clothes, I like to see what we have on hand.
After the big sort, Zoe is pretty much good to go (having two older sisters and all!)
Sonia will still need a few things, but a lot of her wardrobe needs were filled after we looked through the boxes in the closet.
I took out all the clothes Zoe outgrew, plus any hand-me-downs that don't seem like they'll ever fit Sonia and Zoe, and bagged them up for various destinations (some to my siblings' children, some to Goodwill).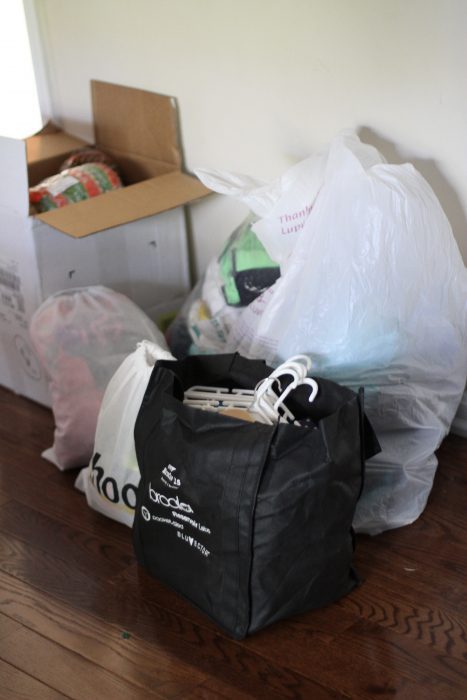 5. I…
promptly shipped back a costume that didn't fit*, put library books on hold to coordinate with our history studies, stayed out of the stores, cut up random fruits from the fridge so they'd get eaten, and used fallen tree branches to build a fire in our fire pit.
*putting off returns an expensive procrastination because it's easy to keep the item until the return period has expired.
Your turn, frugal friends. Share your own FFT in the comments!