As a reminder, here's what I started with last week.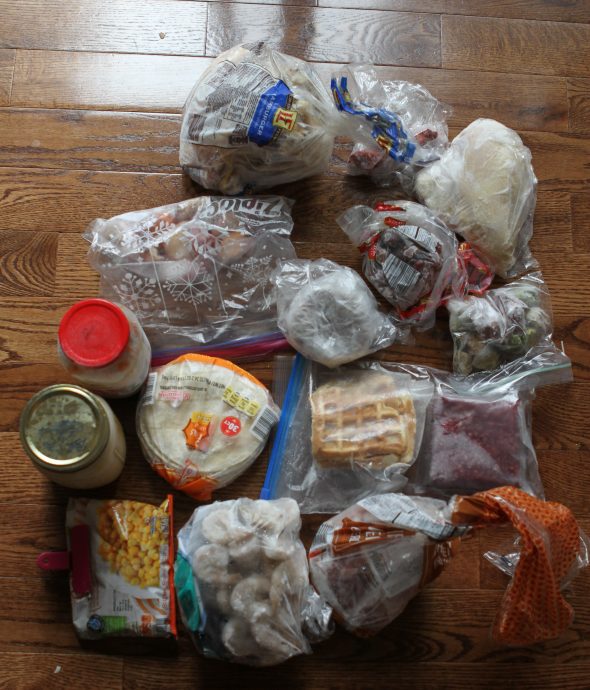 And here's what I ended with: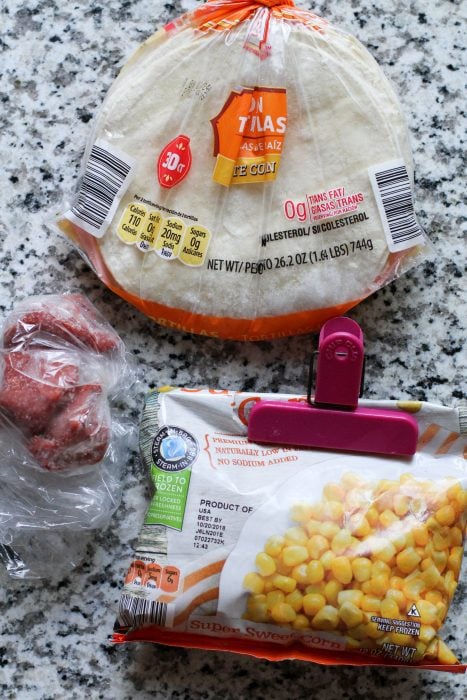 So, I'd say this was pretty successful, and I'm pretty darn sure I can come up with uses for my last three items.
Here's what I did with all of the things that were hiding out in my freezer.
chicken bones (went into broth for ramen)

tomato paste (still there.)

a bone-in chicken breast (stir-fried!)
frozen grapes (smoothie)
two waffles (eaten)
a package of ground beef (I made burgers)

a jar of tomato sauce (used on pizza)

a jar of squash soup (I ate it for lunch two days)

a package of corn tortillas (still there)

a partial package of corn (still there)

some shrimp (used in the ramen)

half a pork loin (I cut this into chops, which I pan-sauteed and glazed)

two burgers (grilled and eaten!)

Now my freezer pretty much just has frozen fruit for smoothies.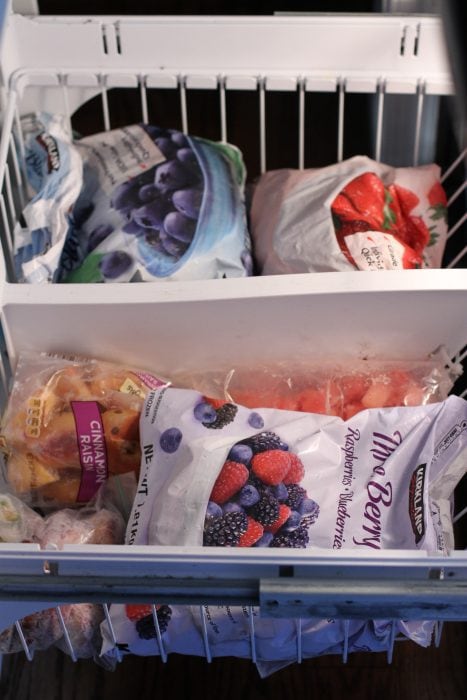 Which I totally do not count as freezer clutter because I make a smoothie every morning. It's not like frozen fruit ever has time to age in my freezer.
(That cinnamon raisin bag is reused and is holding peaches which I froze this summer after buying a box of bruised peaches.)
And the top drawer has ice cubes, whole wheat flour, yeast, and a can of OJ concentrate (which I keep around to add to smoothies or to make orange julius.)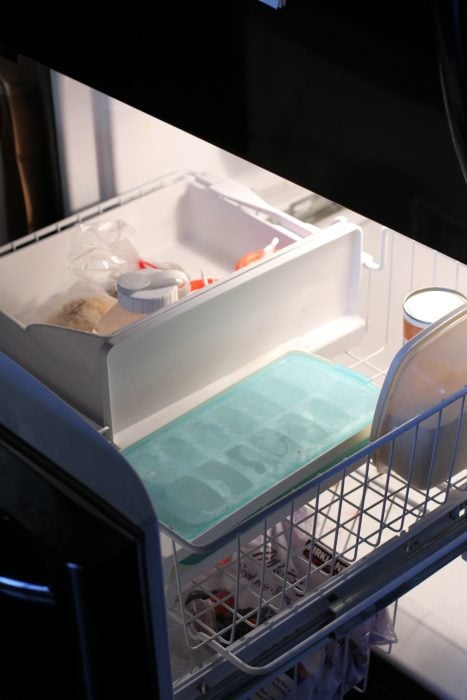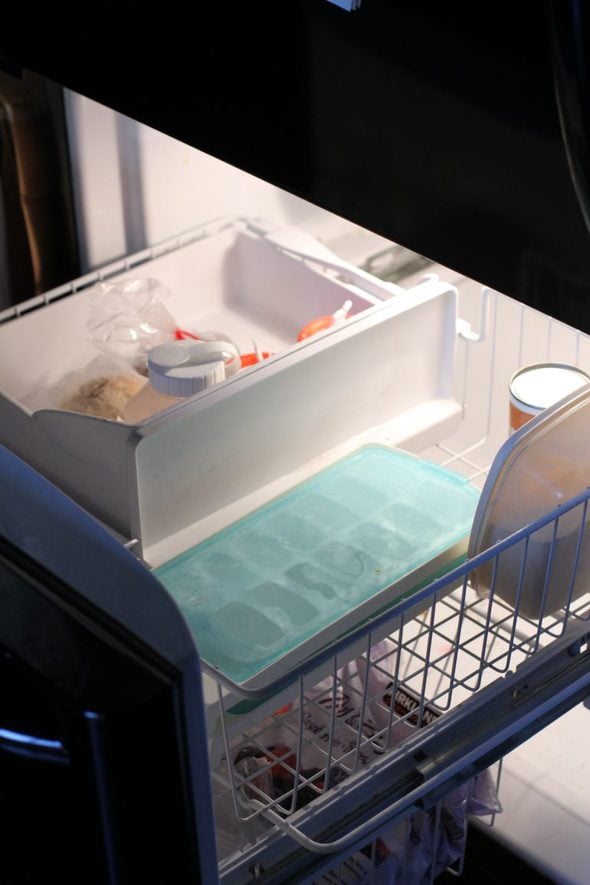 Incidentally, I'm sure some of you will wonder why I have ice cube trays AND an ice maker.  We don't have a water line by our fridge, so our ice maker has never worked.  Someone told me it's pretty easy to remove the ice maker, but I've never looked into it.
I suppose I should!
So.
My freezer challenge is officially wrapped up, and I'm glad I did it! I saved a bunch of food from going to waste and also saved money on my grocery bill this week.
Now, I do have a chest freezer that could use a little organization.
I mean, a lot of stuff is in there for longer-term storage (local beef, homemade applesauce, frozen local peaches, etc), but I think there are some odds and ends in there that should be used up.
Maybe I could do a one basket/one section at a time sort of challenge, because a whole freezer is way too overwhelming.
If you did a freezer challenge with me, how did it go?
P.S. (affiliate links) The TopCashback $10 offer for Frugal Girl readers ends tonight at midnight.  More about the offer details here.
Or you can just sign right up through this link.