This post is not sponsored, but it includes an affiliate link that TopCashback sent to me. The affiliate link will give readers a $10 bonus.
As you guys know, TopCashback is my fave cashback website for online shopping (they almost always have the highest cashback percentages!), and they sometimes offer $5 bonuses for people who are new sign-ups.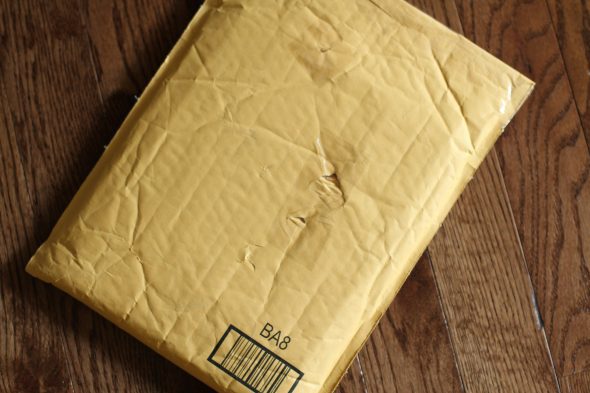 Well, they emailed me to see if I'd be willing to share a bonus offer just for Frugal Girl readers…and this one is for a free $10(!) account credit.
SWEET.
Here's how this works.
Sign up for a free TopCashback account through any links in this post.
Then, visit TopCashback before you shop online so that you can start earning cash back.
If I want to buy something from, say, Old Navy, I click over to TopCashback, search for Old Navy, and then click on the pink Cashback button.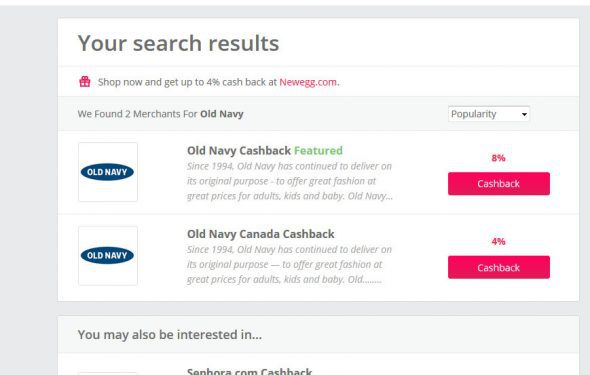 That takes me straight to Old Navy's website, where I just shop as usual, and then 8% cashback shows up in my TopCashback account.
(Which usually takes a few weeks, so be patient!)
As soon as you have $10 in earned cash back in your account, you'll get your free bonus $10 credited to your account, and you'll have $20 to redeem!
Topcashback partners with tons of online merchants (you can even get cashback on some Amazon purchases), so it should be super simple to earn cashback while you shop.
And there's a cashback option for eBay, so you can use TopCashback even if you try to only buy used items!
As I've said before, you are not going to get rich solely by using cashback websites.
But I figure that if I'm going to be shopping online anyway, I might as well get a little cash back on my purchase.
It's just one tool in my online bargain hunting arsenal, along with searching for free shipping codes, using discount codes, and shopping clearances.
(and trying to buy things that last.)
The more tools, the merrier!
If you've been on the fence, the $10 bonus should help you to decide that now is the time to give TopCashback a try.
This promotion runs only one week (ending at midnight on October 23rd), so go get signed up now!
(You do not have to earn your $10 in cashback by then…you've just got to sign up.)
P.S. If you redeem your TopCashback earnings for an Amazon gift card, you get a 3% bonus, so you can squeeze a little more value out of your earnings that way.
(I'm sure I don't have to tell you that I always, always choose that option when I redeem.
)
Save