That's kind of a mouthful.
This is another recipe from my ATK Quick Family Cookbook.  It's a pasta salad dressed with homemade pesto, with tomatoes, arugula, and grilled chicken.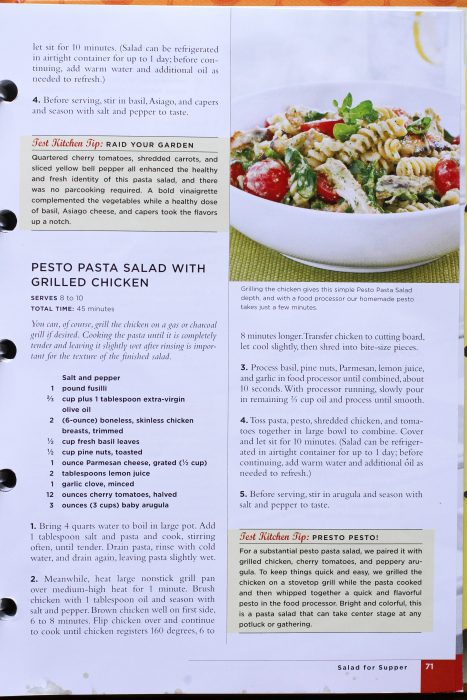 The general vote on this one from my family and me is that it was sort of medium.
Like, we ate it and it was fine, but none of us were like, "Ooh! This is really good! We should have this all the time."
So, I probably won't make this one again.
Oh, and I thought the amount of pasta was kind of whoa.  I used elbow macaroni and weighed out a pound, and when it cooked up, it was a LOT.
I didn't use all of it, and I feel like if I had, the flavor would have been even more meh because the dressing would be further spread out.
Anyway! You win some, you lose some.
Even when I hit recipes that are sort of duds, I'm still happy I'm doing this project because I have found a lot of recipes that are keepers.
How about you?
Did you try a new recipe this week?  I hope it was better than "meh".
Save