Over the weekend, I took a peek through a few issues of Cook's Illustrated and listed some recipes I wanted to try.
These pork kebabs were on the list, so I gave 'em a shot on Monday.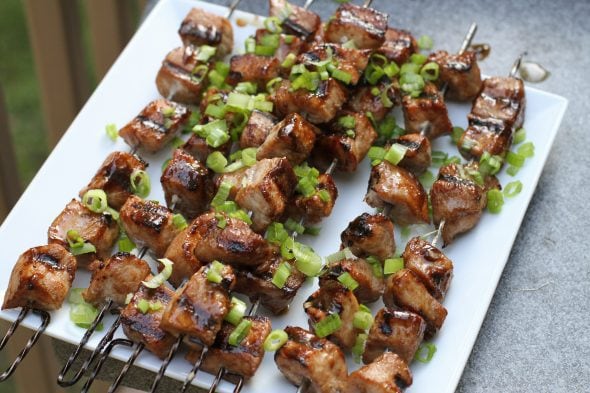 The recipe was really easy and quick, and the kebabs looked beautiful.
But I think I am not a fan of five-spice powder.  It just has so many spices that I associate with sweet baked goods and it feels weird to have those with meat.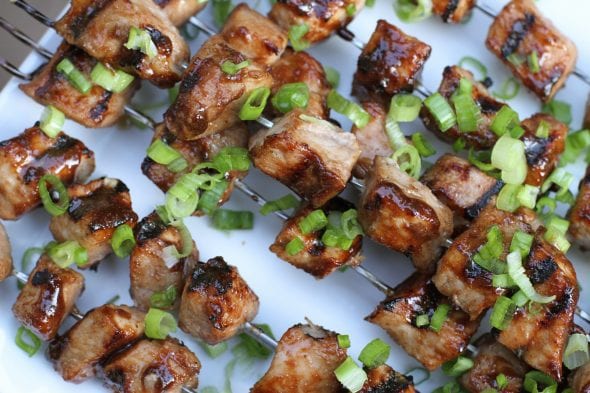 The glaze is basically Hoisin sauce mixed with five spice powder, so maybe I'd like the kebabs pretty well without the powder.
I still have half of the pork tenderloin in the freezer, so maybe I'll experiment with that next time.
You win some, you lose some.  I've encountered my fair share of duds during this project, but I still think it's been worth it because I have a big pile of new recipes that are keepers.
And heaven knows I wouldn't have tried nearly this many new recipes without doing the 52 New Recipes project.
What new recipe did you try this week?
Do share!
And I hope yours was slightly more successful than mine.