What I Spent
Let's see.  I got a $25 Hungry Harvest box.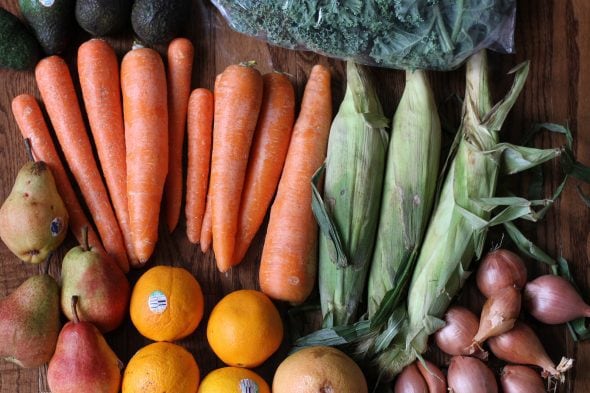 That's a big bag of kale up there at the top peeking into the photo.  Needless to say, we've been having kale smoothies all week!
I had a $10/$50 purchase coupon for a local grocery store, so I went there and spent $42.59 (my total before the coupon was $52, so I was pretty pleased with how close I got to hitting the $50 minimum.)
And I made a Costco trip, where I spent $104 (mainly on frozen fruit, butter, and nuts).
So, my total for this week is $172.13. That's higher than my $150 average, but that's what usually happens on Costco weeks!
What We Ate
Monday
Some friends were visiting from Florida, and we grilled hamburgers (here's how I make mine) and brats.  Plus we had chips and watermelon.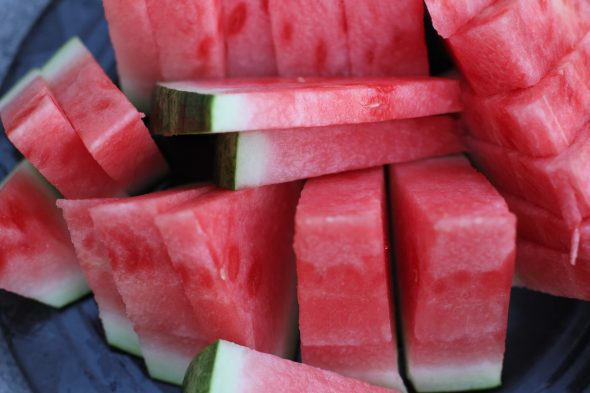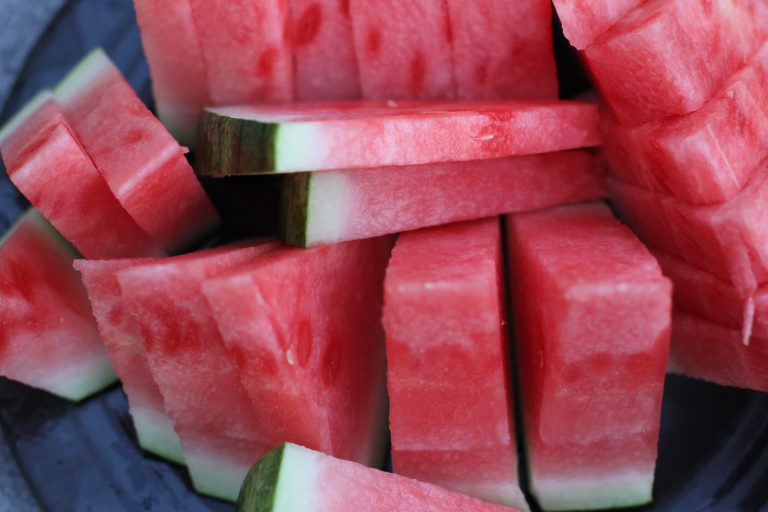 And ice cream floats for dessert.
Tuesday
This is the night I tried the bland pork and rice noodle bowls.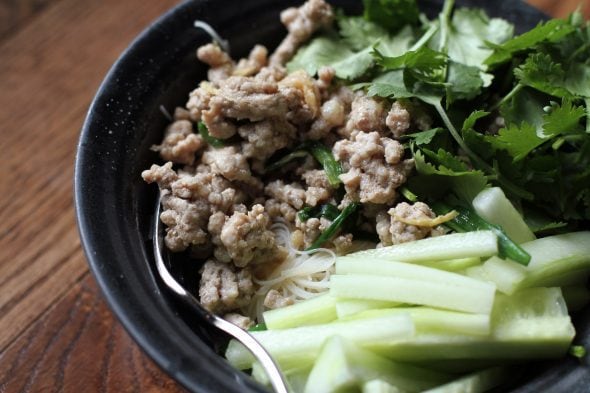 We ate fresh cantaloupe with those, and I'm pleased to say that at least the cantaloupe was flavorful!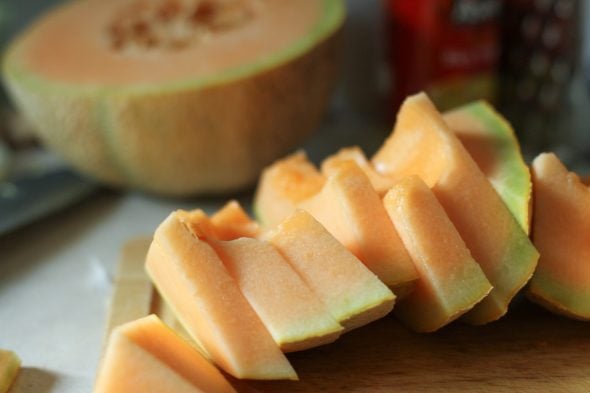 Wednesday
It was a mish-mash of a night. Joshua and Lisey were gone at work and I had music rehearsal. The girls made themselves some tortellini with Alfredo sauce, and Mr. FG picked up a sandwich for himself on the way home from work.
Thursday
I made the shrimp cobb salad that was from a previous 52 New Recipes post.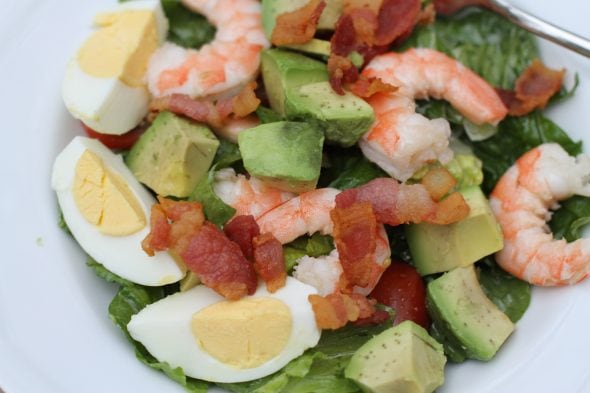 I also cooked up some corn from my Hungry Harvest box, and made a couple of loaves of homemade French bread.
Friday
Normally we do pizza on Friday nights, but I have some potatoes that need to be used up, so I'm thinking of veering off course a bit and making something that can have roasted potatoes as a side dish.
How about you?
What's been on the dinner table at your house? And how are things with your grocery budget?