This post presented because contentment and thankfulness are key parts of frugal living. If you can't be content with what you have right now, you probably won't be content with even twice that. And listing things that are making you happy is a super helpful way to grow your contentment/thankfulness muscles.
Happy Monday, frugal peeps! Let's start off the week with some cheerful stuff, shall we?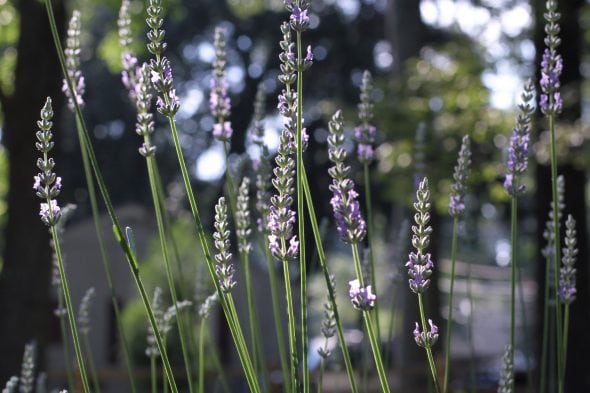 Mr. FG and Joshua had a great graduation trip.
They took the train to NYC this weekend to celebrate Joshua's high school graduation (he chose that instead of a ceremony/party/shindig) and they had a lovely time.
They visited a bunch of coffee shops (because Joshua is super into specialty coffee), went up in the Empire State Building, visited Central Park, browsed in the shops by Times Square, and went to a concert (with VIP passes!).
Taking the train worked out really well for them, since they were able to walk to everything they did in NYC.  Having a car with them would have just been a liability. So, yay for the train!
My brother helped me with a plumbing problem.
Almost every time Mr. FG is out of town, something unusual happens that requires skills I don't possess. It's like clockwork!
This weekend, the girls were filling up water balloons outside, and I thought I was hearing the hose run.
But when I went into the laundry room, I discovered that a pipe on top of the water heater was actually spraying water.
(!)
Thankfully, my brother was able to stop by and look at it. He helped me get the pressure down so we could remove the pipe and he told me what to buy to replace it.
Luckily, it was an easy fix (just screwing the ends of the new pipe on), so I was able to do that by myself.
Water balloon fun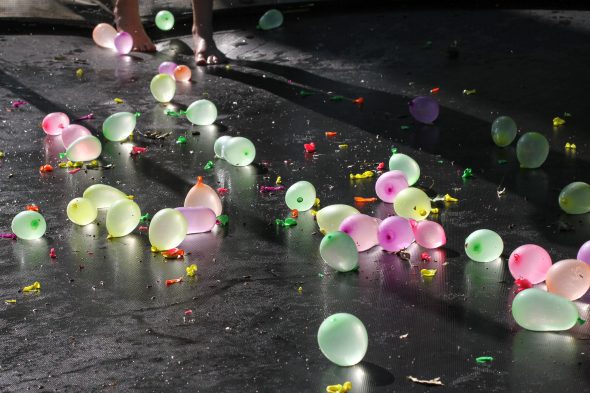 A great thing is that Sonia and Zoe are old enough to handle this all on their own. They can fill up the water balloons, play with them, and clean up the mess all without me!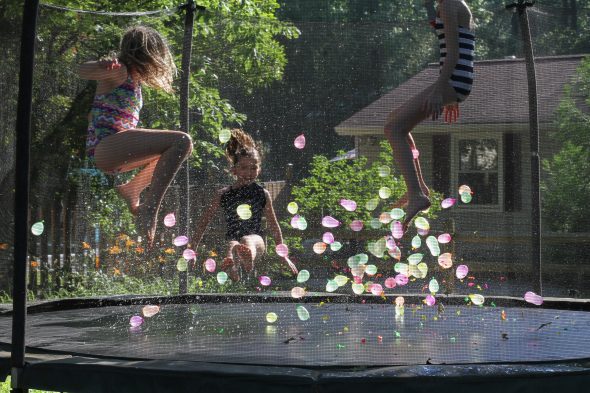 They've been enjoying using the balloons on the trampoline, mostly, where they randomly pop during bounce sessions.
Driver's ed is done!
Lisey's all done with the two-week class portion of her driver education, and she finished with a 96. Sweet!
The school was close to our house, so it was pretty easy to drop her off and pick her up…but still, it'll be nice to have one less thing on our schedule.
And now maybe she'll have time to do some actual driving.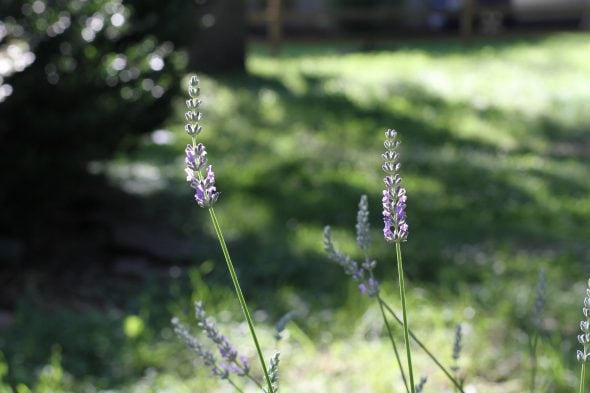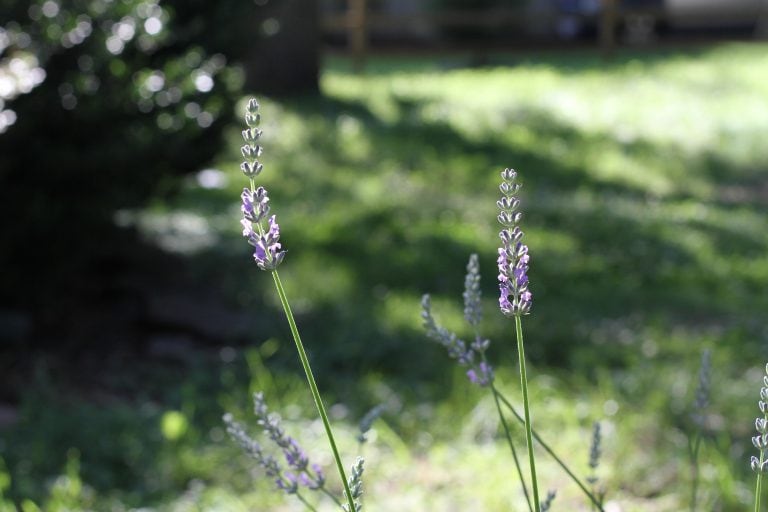 Fun with friends
Now that school's out, Sonia and Zoe have gotten to hang out with their friends a lot more.  It's sleepover season! And trips to the donut shop season!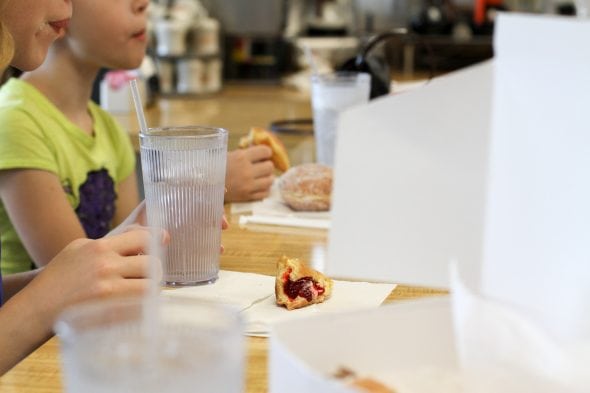 A quieter week in front of me
Last week was an unusually busy week and I was hardly home at all. Way too much going on for my taste.
But this week promises to be a little slower, and I'm so thankful for that.
Your turn!
Perk up your Monday by listing some things that are making you happy.
Save