(I'm not affiliated with the headlight restoration kit maker. Amazon links are affiliate links.)
As you know, we bought a used car last year for our kids to learn on/use for commuting to work. It's a 2007, and the headlights on it were rather foggy/dim.
While Joshua was cleaning the car the other week, he tried the toothpaste fix I'd read about on the internet (you scrub the headlight with traditional, not gel, toothpaste) and it's supposed to make the headlights glossy again.
At first we thought this had worked, but nope. As soon as the headlights dried, they were back to being pretty dull.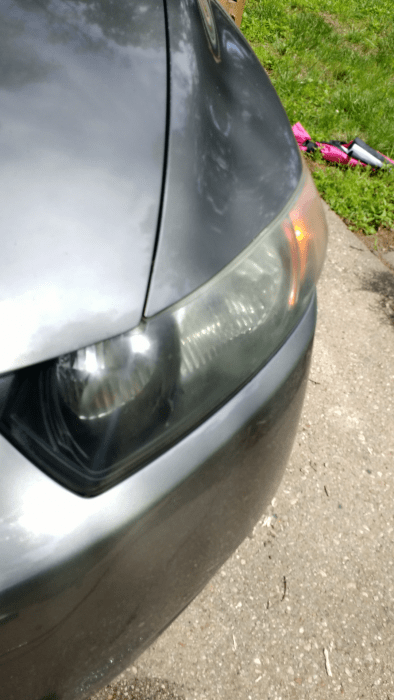 So, Mr. FG did a little poking around online and found this highly rated headlight restoration kit for less than $20.
We ordered it, and Joshua followed all the directions to a T. There are a fair number of steps, and the process does take some elbow grease, but his headlights are significantly clearer and less yellow than they were before.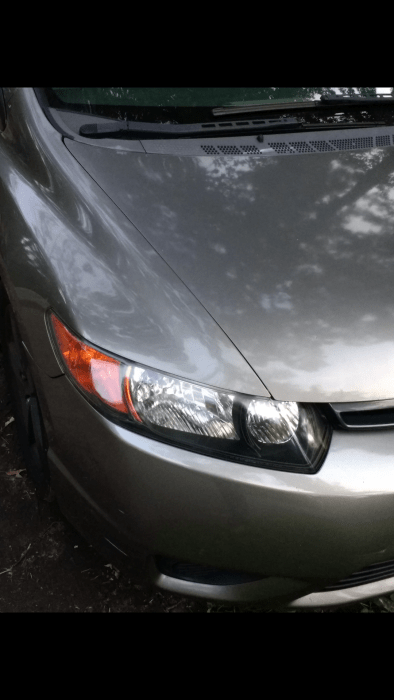 SWEET.
Joshua says he notices all the cloudy headlights on other cars now, and he wishes he could tell people they could fix it for $20 + a little effort!
Clear headlights make even an older car look far newer, and the light output is a lot better when the bulb isn't trying to shine through hazy plastic.
So.
If you've got cloudy headlights and the toothpaste thing hasn't worked for you, definitely give this kit a try.
Buy it here on Amazon for $19, or you can check a brick and mortar auto parts store as well (we got ours on Amazon.)
EMAIL SUBSCRIBERS: the links in this post will not come through properly for you because of Amazon regulations.  So, if you want to get the working links, click here to visit the post on my blog, where the links are alive and well.
P.S. Sonia wants to share Benjamin the Bird with you.
Save
Save
Save