What I Spent
I didn't do one of these last week, but I'm back at it this week!
I went to Aldi and spent $117.40.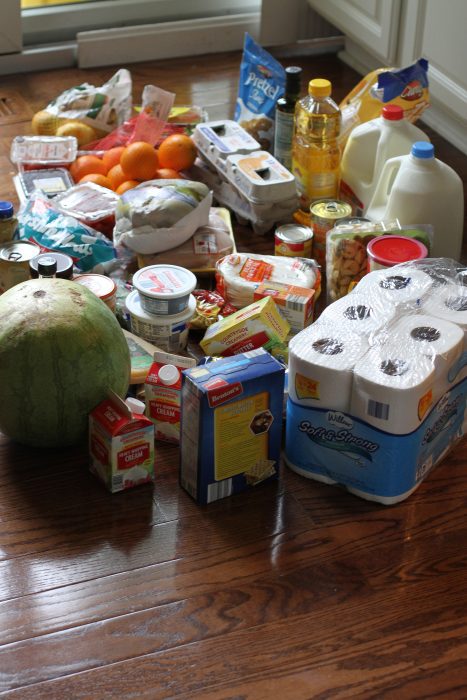 And one day when I picked Lisey up from work, I spent $4.32 on flour, cornstarch, and parsley.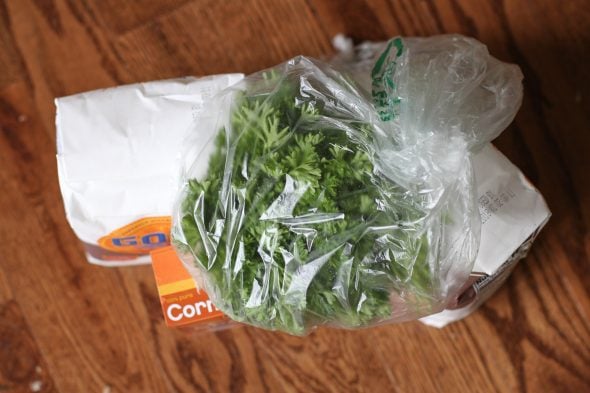 I must say, it IS super handy to have a kid who works at a grocery store. It makes it very easy to pick up an odd or end in conjunction with dropping her off or picking her up!
Another day, I spent $2.34 on bananas while picking her up.
And of course, I got a Hungry Harvest box.  This is my first week with the full harvest size instead of the mini harvest, so I spent $25.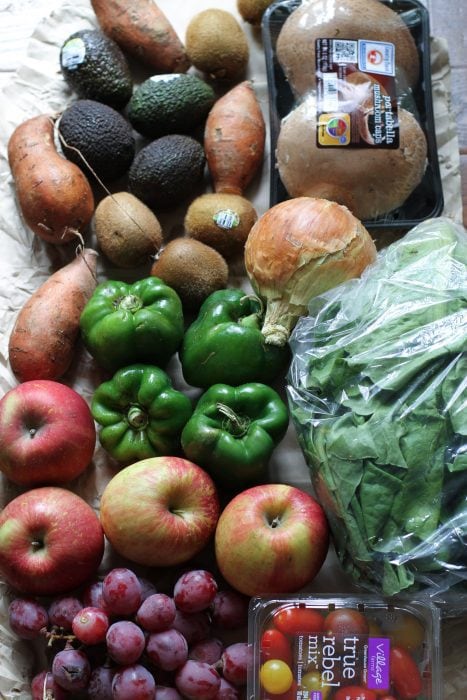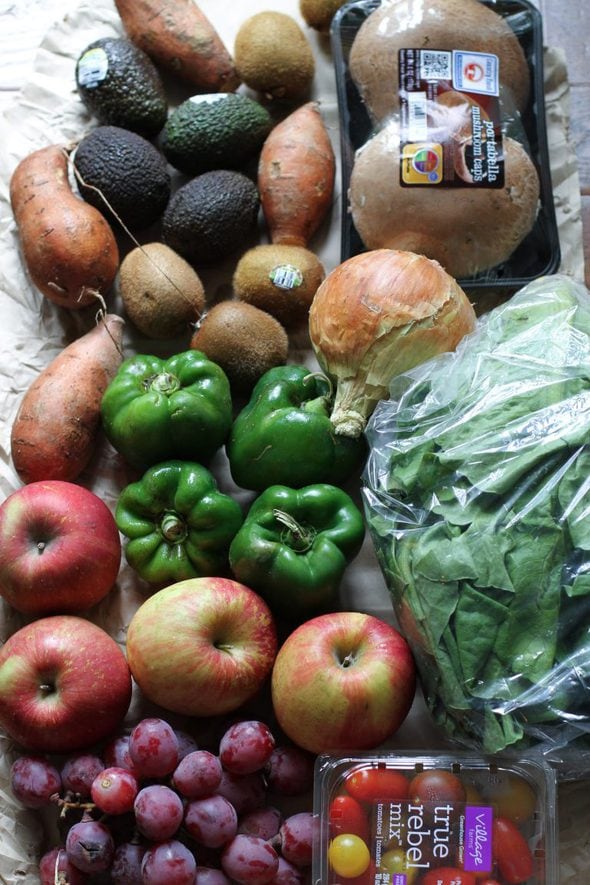 So, my total for this week is $147.06.
Perfect.
What We Ate
Monday
This was the night I made the Chicken Francese.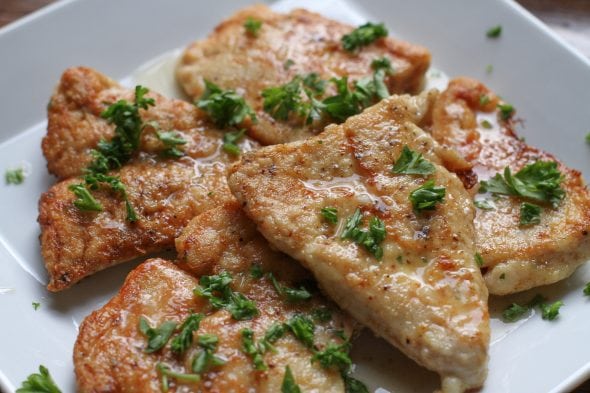 I am having THE most dreadful time remembering what we ate with this.
Oh! I do remember that I made biscuits to use up the buttermilk in my fridge.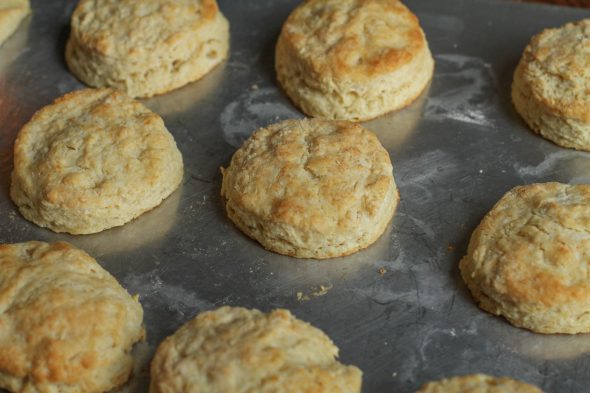 And we had a green salad.
It's amazing how hard it is to remember what you ate a few days ago.
Tuesday
I made this chicken enchilada recipe, except I used the leftover carnitas in the filling instead.  It was a pretty good substitute, and now the carnitas is (are?) not in my freezer. Yay!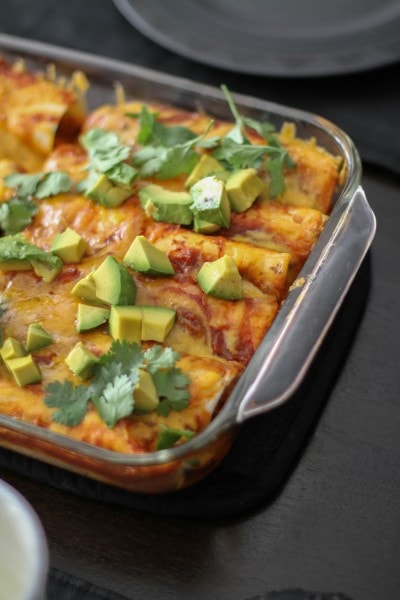 Wednesday
I roasted a spatchcocked, salted chicken and I made a batch of stuffing/dressing to use up the bread cubes I'd frozen.
I virtuously planned to make a salad with dinner, but ran out of time. So we had watermelon instead.
Thursday
I baked a pan of stuffed pasta shells that I had in the freezer, and I also made two loaves of French bread.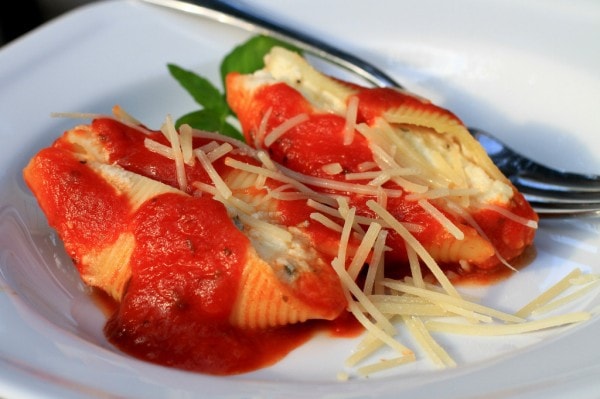 And we ate some more of our watermelon.
Friday
Since we had stuffed shells last night, I'm thinking pizza tonight might be too much Italian in a row.  So, I'm thinking of maybe making the shrimp cobb salad I tried a few weeks ago.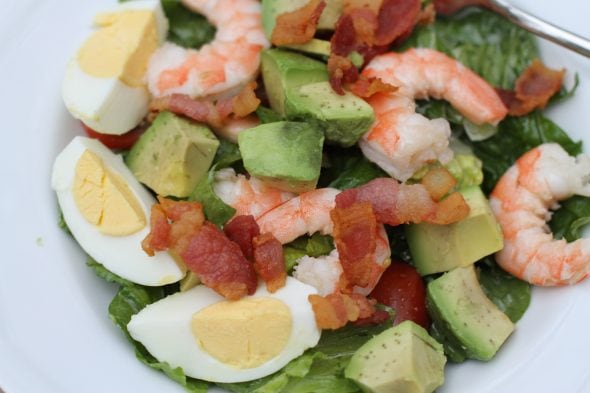 That might be perfect because I have some lettuce from Hungry Harvest that needs to be used anyway.
Your turn!
What have you been eating for dinner this week?
Save