What I Spent
I got a Hungry Harvest box, of course! This is the $15 size.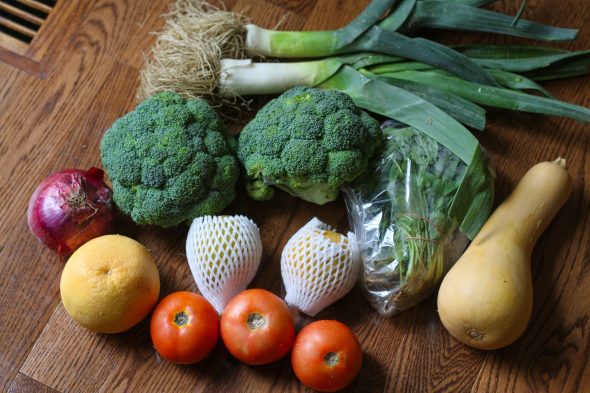 If you want to give Hungry Harvest a try, sign up here and use code FRUGALGIRL to get 25% off your first box.
I made a trip to Costco($71.44) specifically to buy some mahi-mahi, but they had none.  Ugh.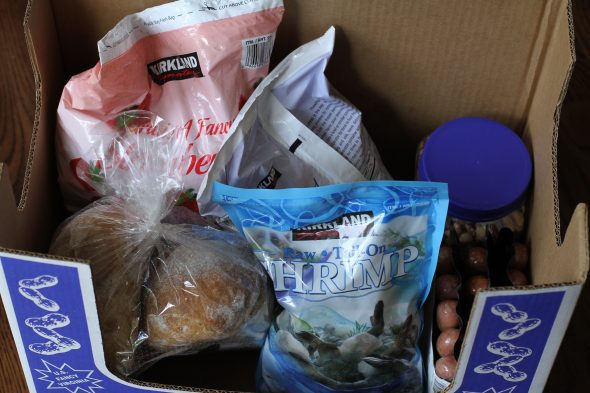 I bought some shrimp instead (I figured I could make shrimp tacos if all else failed), plus a few other things we needed.
So on my way home, I stopped at a regular grocery store ($32) and got some mahi-mahi, among other things.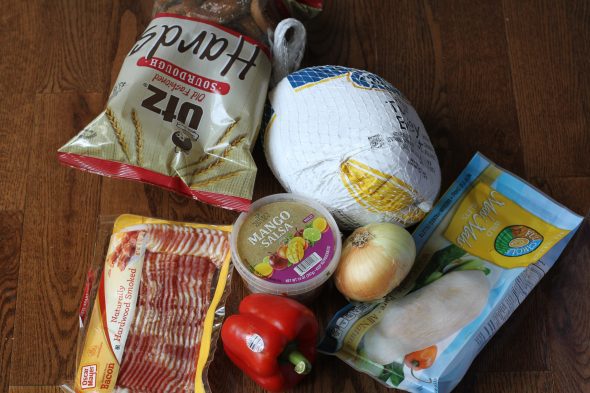 I know mango salsa would be super easy to make at home (and I've made it in the past!), but I had no ripe mangoes, and neither did the grocery store.  So prepared salsa it was.
Next time I make fish tacos, I'll plan ahead better so I can get mahi-mahi at Costco and also make my own mango salsa.
Oh, I have to tell you about the bacon! It was $7.50 for a pound, but there was a $3 coupon attached because it was due to expire soon. When I got to the register, another $3.50 came off from it being on sale, so my bacon only cost me $1.
SWEET.
My total for the week is $118.44.
May Spending
Week 1: $78
Week 2: $118
What We Ate
Monday
I had a slightly aging pepper from a previous Hungry Harvest box that needed to be used, plus I got some broccoli in my most recent box, so I decided to make a stir-fry.
I sliced and soaked the pepper to re-crisp it before cooking, by the way.  That works wonders on many wilty veggies!  Especially lettuce. It's practically magic.
I used this Shrimp and Red Pepper Stir Fry recipe but just subbed blanched broccoli for the snap peas.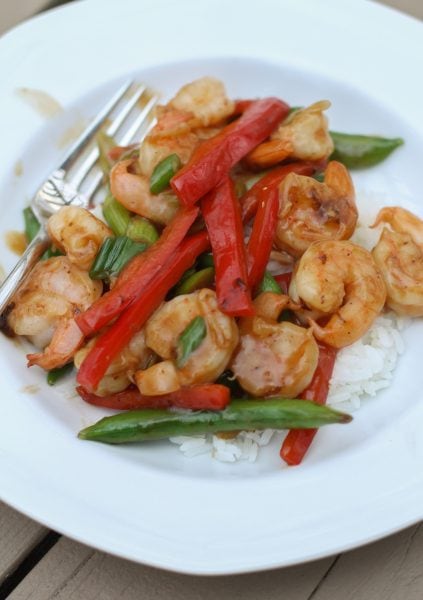 I also roasted the butternut squash that came in my box.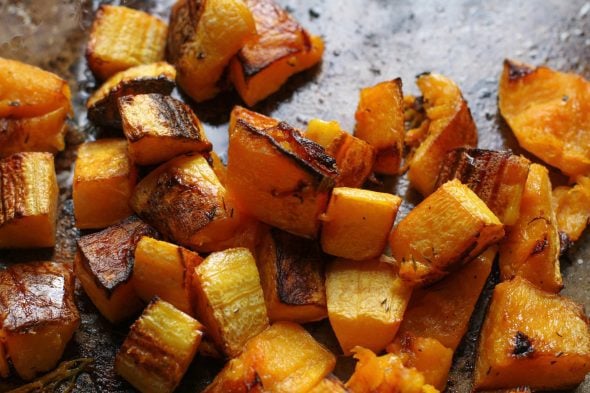 Tuesday
I had steaks in my freezer from the local farm, and the red potatoes were in my cabinet from my Hungry Harvest box.  So, all I had to buy was the Romaine lettuce and I had the makings for a steak and potato salad.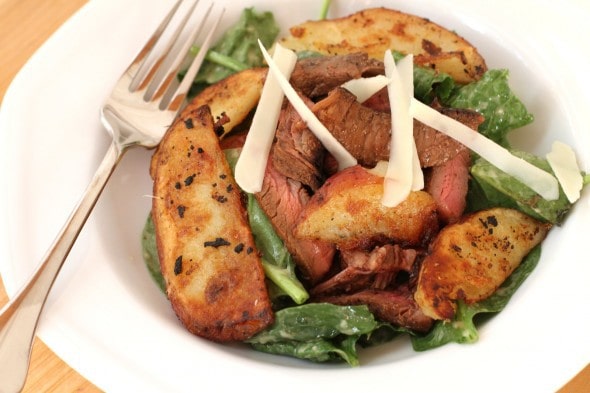 I also made a cream biscuits recipe from my ATK Quick Cookbook because I had some cream that was going slightly off.
(We'd accidentally opened two at the same time and forgotten about one!)
It was jusssst fine in the biscuits, happily.
Wednesday
This is the night I made the new fish taco recipe.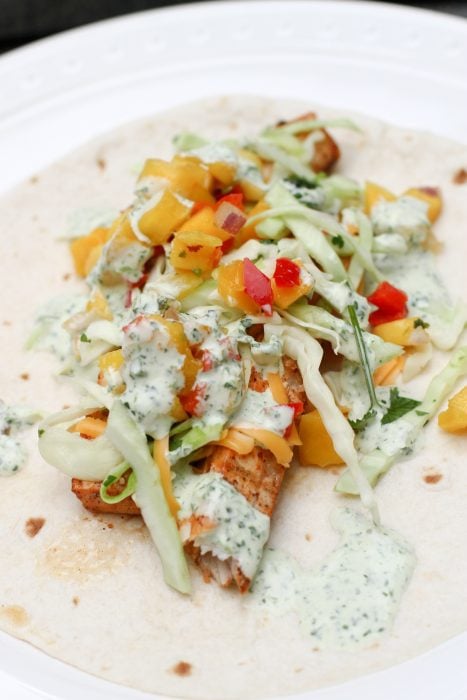 Thursday
A night of randomness due to scheduling issues!
Joshua made a steak salad with leftover steak from Tuesday, the girls made BLTs, and Mr. FG and I stopped at Chick-Fil-A after band rehearsal (he got a sandwich, and I got the market salad, which is a green salad with chicken, fruit, nuts, and cheese.)
Friday
I plan to make pizza for dinner tonight.  I'd considered doing grilled pizza, but the weather is not going to be all that grilling-friendly.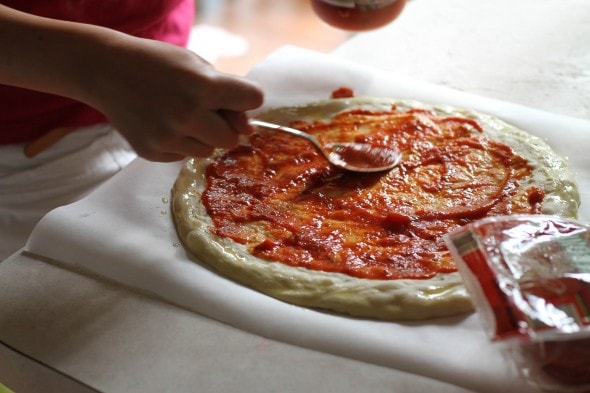 So, we'll just do regular homemade pizza.
Your turn!
Whatcha been cooking this week?
Save
Save