Limeapple sent Sonia and Zoe samples, but this post is not sponsored.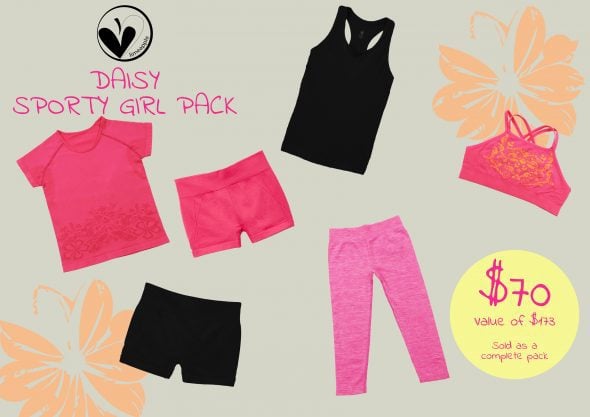 Limeapple, a company I've blogged about a few times before, is a small company focused on making activity-friendly, high quality clothing for girls.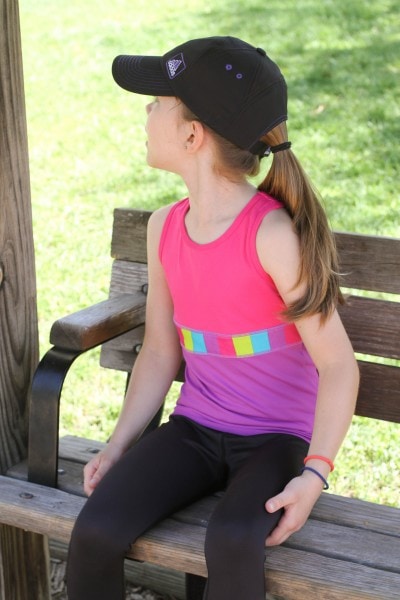 We first got their top/bottom sets that were sold at Costco, and two years later, those clothes are still going strong.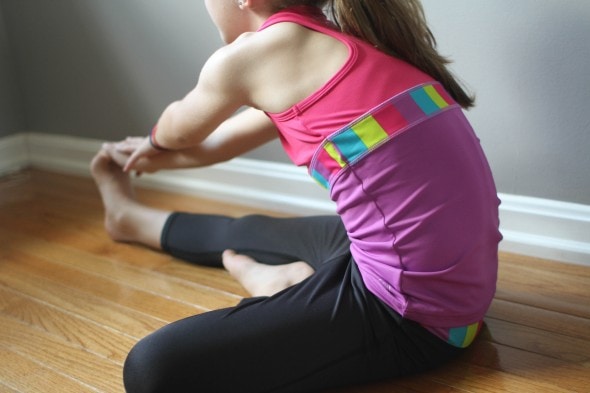 They're made of stronger fabric than most girls' activewear is, and we haven't had trouble with these pieces pilling or ripping.
(Target leggings have knee hole issues for us!)
Remember the dress I just tried dying? That was a Limeapple dress (Yep, they sell dresses too!)  Great fabric, sturdy construction, and it's all stretchy and comfortable.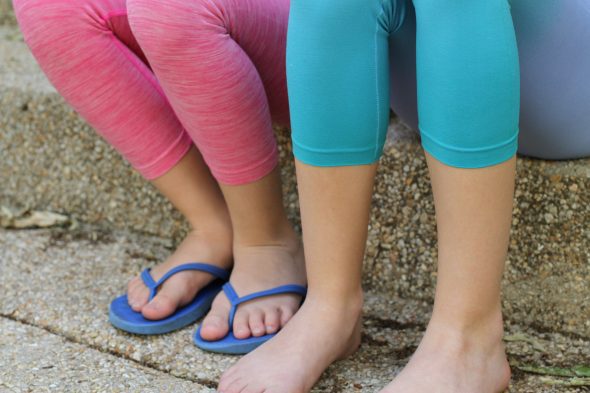 Anyway!
Limeapple has a sale running today and tomorrow where you can buy sets of clothing for a super reduced price.
For example, you can get this 6-piece Pansy pack for $70, which is just $11.66 per item.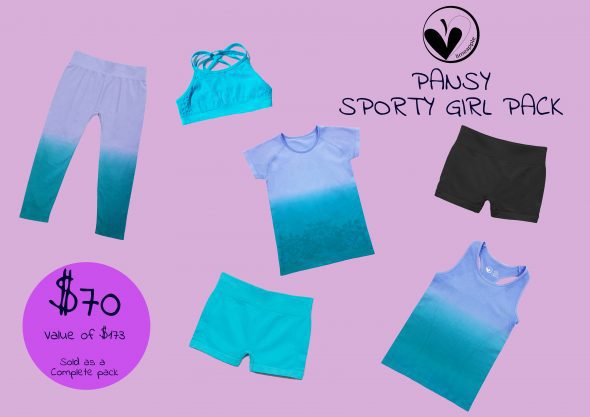 (The Daisy pack pictured at the beginning of this post is really similar.)
They also have two boutique packs, which are slightly fancier 7-piece sets ($12.14 per item).  Zoe's got this Tulip pack….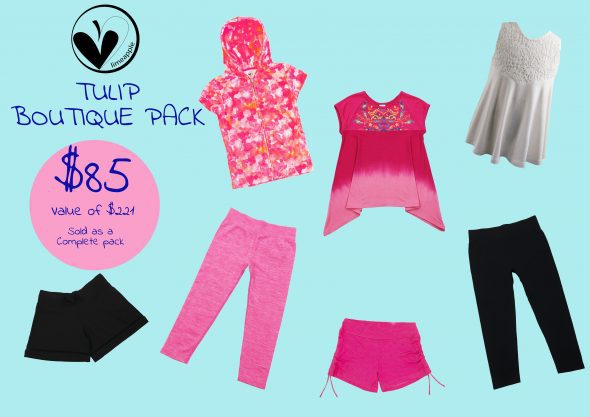 And you can also choose this Bluebell pack.
Everything in each pack coordinates with the other items, so you have a bunch of mix and match combos to work with!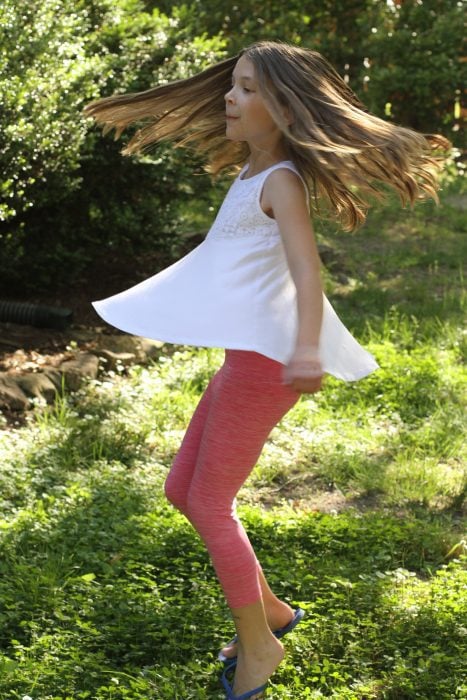 I ordered Sonia the M/L size in the Pansy pack, and I'm pleased to say it fits her like a glove. It's pretty hard to find clothes that are long enough for her while also being narrow enough, and these fit the bill. Phew!
They're very stretchy too, so they'll fit a pretty wide range of body types.
Zoe has the M 10/12 size in the Tulip boutique pack and it fits her well, with just a little bit of growing room.  Perfect.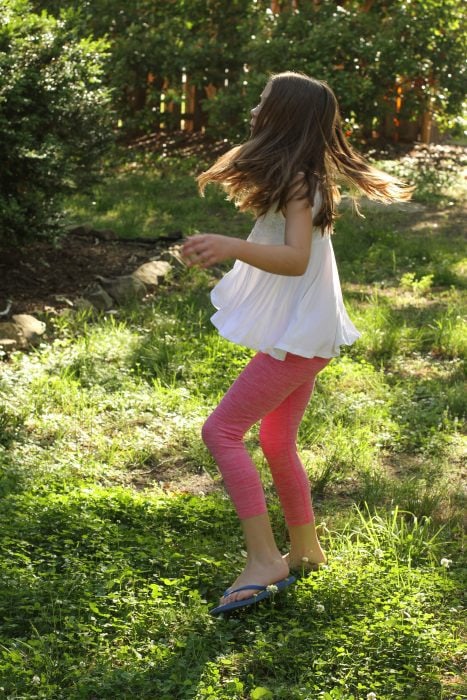 So, I'd say these run pretty true to size, as these are the sizes Sonia and Zoe typically wear in other brands at the moment.
While both types of sets are lovely, I'd give the boutique set a slight edge.  Yes, it's a little more per piece, but I like the combo of swingy tops with the leggings and shorts, and I think the shorts and leggings are made of slightly heftier fabric.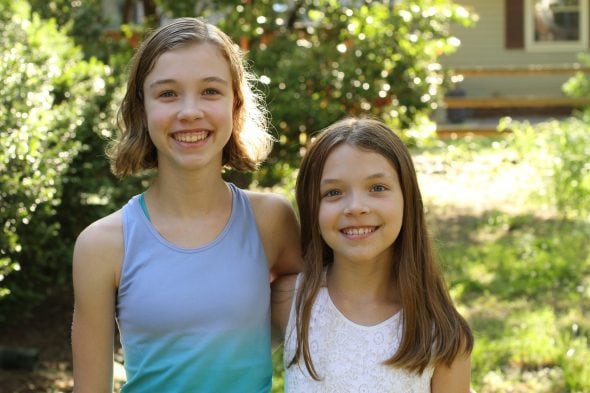 P.S. None of these links are affiliate links, and I get no kickback if you buy from Limeapple. I'm just sharing about their sale to help out a small company.
Save
Save