Amazon links are affiliate links.
Um.
I did not try the recipe I planned to try.
I can't even remember off the top of my head what I chose!
Anyway, what I made came from my latest Cook's Country magazine.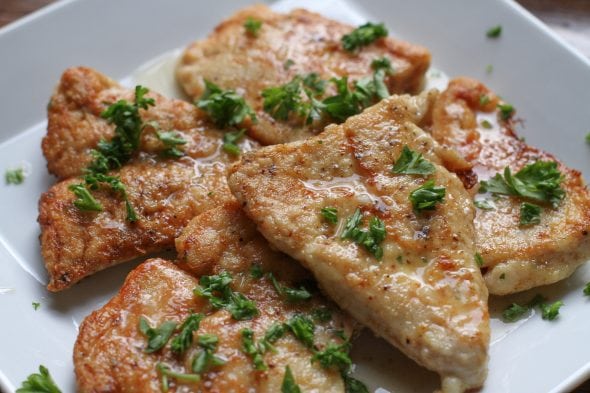 I followed the recipe pretty precisely, except that I left out the called-for capers due to them receiving a cold reception from my family on previous occasions.
This is basically breaded chicken cutlets with a lemony white wine sauce, and while we all thought it was ok, none of us thought it was anything super amazing.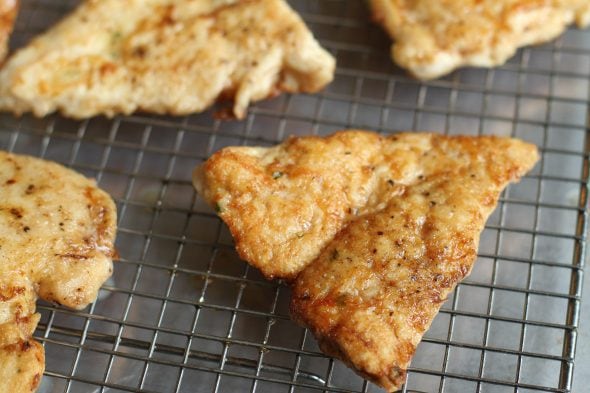 Plus, it required dipping the chicken in cornstarch and then in an egg mixture and you know how those kinds of recipes produce piles of dishes?
Not worth it if the result is just sort of meh.
Also: I discovered that the feeling of chicken dipped in cornstarch was like fingernails on a chalkboard for me. I can handle having my hands in flour, but there's something about cornstarch that is rather cringe-inducing for me.
I had to resort to using a pair of tongs.
So.
This looked really beautiful and it fed my family, but I probably won't make it again.
I suppose the problem could be that the capers are essential, but still, that wouldn't have made it more palatable for my family!
Next Week's Recipe
Ahahahaha.
I'm just going to embrace my pattern for the last few weeks.
So, hey, I'll try whatever suits my fancy when I plan next week's menu!
How about you?
Did you try something new this week?  Share!