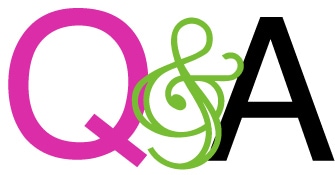 Every Monday, I answer a few of the questions that my readers send me. If you have a question you'd like me to answer in a future Q&A post, just leave me a comment here or email me (thefrugalgirl [at] gmail [dot] com) and put Q&A in the subject line. I look forward to hearing from you!
How do you store all the flash cards for Saxon math?? I'm trying to figure out a system where it's easy for my son to find the set he needs to work on, without taking up too much space on a shelf (we do have very limited space where we live).
Also, what kind of art curriculum/program do you do with your kids? Right now I've got my son in art classes with a fantastic lady who teaches out of her home, but I'm curious if there might be something (simple-ish) I can do at home with him and my four year old as well.
-Ashley
I don't do anything fancy with my flash cards at all! I have them divided into manageable portions bound with rubber bands for daily review, and each day, we pick a different grouping to review so that we're always rotating through them all.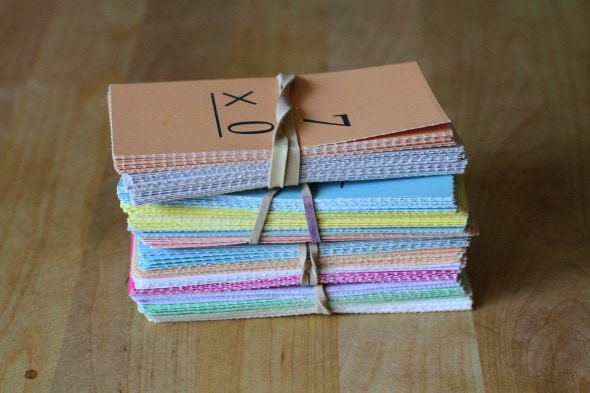 As far as art goes, check out I Can Teach My Child for lots of great craft and art ideas for the younger crowd.
Also, Drawing with Children is a super popular drawing curriculum that many homeschoolers use. I bought it this year, but haven't managed to find time during our homeschool week to get very far with it, so I plan to go through it this summer with Sonia and Zoe.
I am expecting my first child at the beginning of August, and can't believe the lists of baby "essentials" I found. Could you think of maybe three things you couldn't have done without when the kids were born, and three "fails", ie. things you were told you needed, but in the end didn't use that much? To me, the issue is not money as much as overbuying.
-Genevieve
That's so great you're approaching this mindfully. There's such a glut of baby stuff on the market, and you really can do without a lot of it. I'll share my top three wins and fails, but do keep in mind that every parent is different and some people's wins are other people's fails and vice versa.
(Related and possibly helpful: I wrote up a post with my thoughts about what baby stuff is necessary and what isn't.)
For this list, I'm operating under the assumption that you're already going to have necessary stuff like a car seat and clothes. 
Wins
Bouncy Seat
Caveat-we had a super simple vintage bouncy seat with no vibrations or batteries. The newer ones don't seem to be nearly as good.  We used ours ALL the time, though.
If I couldn't find a simple bouncer, I'd at least get a Bumbo.  You can't use them when the baby is very small, but they're GREAT once their muscles have developed a bit.
Port-a-crib
We used ours as a crib in Joshua's early days, and regularly used it when we were at other people's houses during naptime.  We just had a simple Graco pack and play and it held up great.
Baby Bathtub
I know you can get by without one, but goodness, it is SO much easier to bathe a small slippery baby if you have a little tub.  Mine was second hand and basic, but it got the job done for four kids!
Fails
Baby Monitor
Perhaps this is because we've never lived in a huge home, but I just never found this to be very useful.  We had a basic hand-me-down monitor, but I almost never used it.  I could always hear my babies crying at night or when they woke up from naps because you can only get so far away in a smallish house!
Nursing Bras
Perhaps they've improved over the years, but when I had my babies, the options were pretty much all lumpy, ugly, expensive, and not that much easier to use than a regular bra.  I gave them up after my first baby and never looked back.
Walker
This was fairly useless to use because we didn't have a big house for our kids to maneuver around in and because we had too much carpet! If you have a spacious home with hardwoods, you might feel different, but for us, the walker was a waste of space.
_____________
Readers, I'm sure Genevieve would love to have your input as well!  What are your top baby gear wins and fails?
_____________
P.S. Third Day Naturals is having a Mother's Day sale, so hop on over to buy something for your mama (or yourself!)