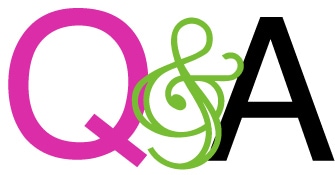 Every Monday, I answer a few of the questions that my readers send me. If you have a question you'd like me to answer in a future Q&A post, just leave me a comment here or email me (thefrugalgirl [at] gmail [dot] com) and put Q&A in the subject line. I look forward to hearing from you!
Quite inadvertently, I chose two reader questions that are lunch-related.  So we have a bit of an accidental theme going on here today.
Hi! I've been making the sandwich breads (Kristen's note: she's referring to my regular and my whole wheat sandwich bread recipes) and they both taste great and work well as toast or with PB & J. But my husband eats meat on them and says the bread falls apart.
I had previously been doing 5-Minute Artisan breads. These I love too but their crusty crusts were a little hard on a mouth for sandwiches. And, they seemed to get stale in 2 days. I can get 4-5 out of yours.
Maybe I should just make the sandwich bread into 1/2 a loaf and the rest sandwich rolls so they'll hold up for meat sandwiches? Any suggestions?
I love bread making and money saving so I really don't want to buy bread for him. Plus after a year mo bread buying, I bought a loaf for $4.99 and it was "healthy" loaded with unpronounceable things and didn't even taste good in comparison.
-Holly
I can totally see how that would be a problem with homemade bread unless it's very fresh. Store-bought bread has additives that keep it "bendable" for days and days, but homemade bread tends to get a little stiff after a day or two.
The one exception to this is bread that has a lot of fat or sugar, or a bread that has potato in it. Have you tried my potato bread recipe? That one stays soft far longer than any other loaves I make, and could work well for sandwiches.
You can actually add a little potato to almost any bread recipe and it'll stay fresh longer.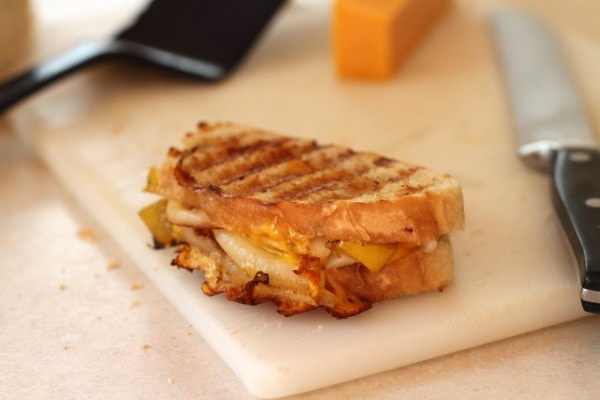 The idea of making buns is also really good, as those tend to work a little better for sandwiches.
Of late, I've been using my honey-glazed roll dough for my buns.  I leave the glaze off, add a little more sugar to the dough, and divide the dough to make 12 large-ish rolls (originally the recipe makes 24 small glazed rolls).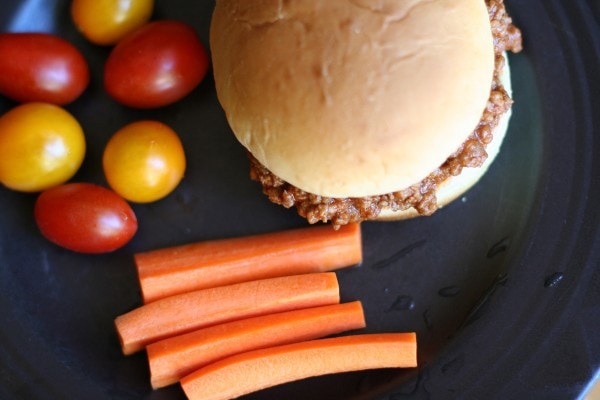 You might also like to try making buns out of my whole wheat roll recipe.  It has a little more fat and sugar than my sandwich bread recipe does, so the buns will stay soft a longer.
I was wondering if you could give some ideas of how you make your husband's lunches interesting. Do you just do leftovers (my husband is not a fan), do you make sandwiches, etc…? My husband doesn't like taking a lunch, he'd prefer to buy. He is the bread winner so I try not to harp on how much money he spends on lunch, but HE just commented on the amount he spends
so now I'd like to be able to pack him at least a couple of lunches a week. I'm looking to knock his socks off, if I can, in the bagged lunch department. Any tips?
Thanks in advance!
Caitlin
Fortunately for me, Mr. FG doesn't mind eating most leftovers, so frequently, that's what's in his lunch.  However, I don't just stick a container of leftovers in there and call it good…I also send snacks and some sides to make things more interesting.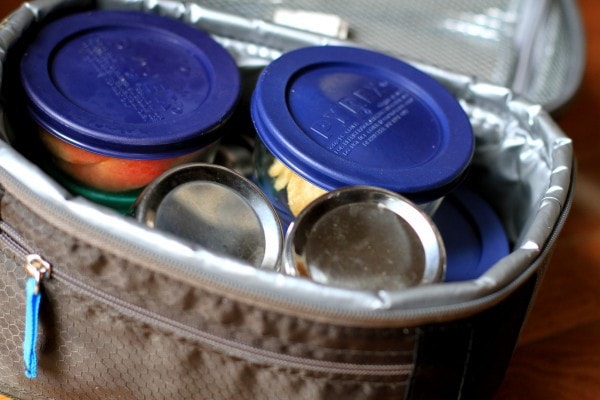 For instance, I might put a bowl of leftover chicken noodle soup in his lunch, and then I also put in a sliced apple, a peeled clementine, a container of cashews, a few pieces of beef jerky, and some smoked almonds (plus some M&Ms for dessert).
(And I also include a note.
)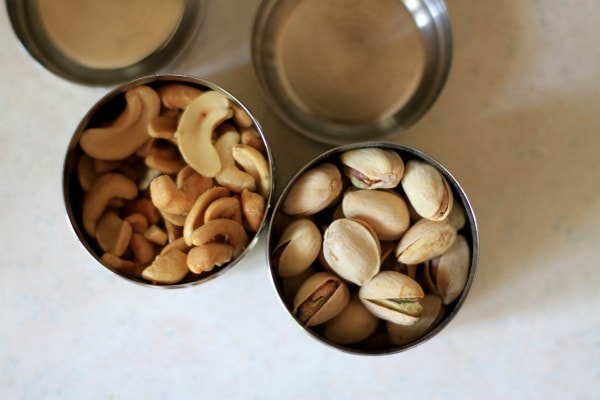 Because he has a limited amount of time for lunch, it works best if I give him things that are ready to eat (a peeled clementine vs. an unpeeled one) or that are very simple to heat up.
When I don't have leftovers, I do sometimes send sandwiches (a ham sandwich, or a PBJ) and sometimes, I send him out for lunch if I have nothing to pack.
Would your husband be open to eating leftovers occasionally if you just sent him things that reheat well?  Some things (soups, for example) are way more appetizing reheated than others (fish dishes come to mind.)
If he's open to eating main dish salads (like this Mandarin Chicken Salad), that would be another option. Mr. FG doesn't adore eating salads for lunch, but he knows they're healthy and so he's ok with me sending them here and there.  I tend to do that more in the summer, obviously.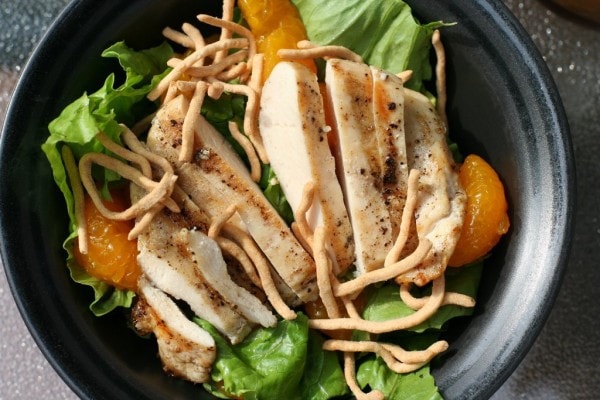 If your husband likes sandwiches, maybe you could send one with him once or twice a week.  Cold cuts are kind of expensive, to be sure, but if you compare them to the cost of him going out, they're still quite a bargain.  Hot sandwiches can also be an option.
For instance, when we have leftover BBQ beef, I send the beef in a glass container, which he can microwave and then put on a packed bun.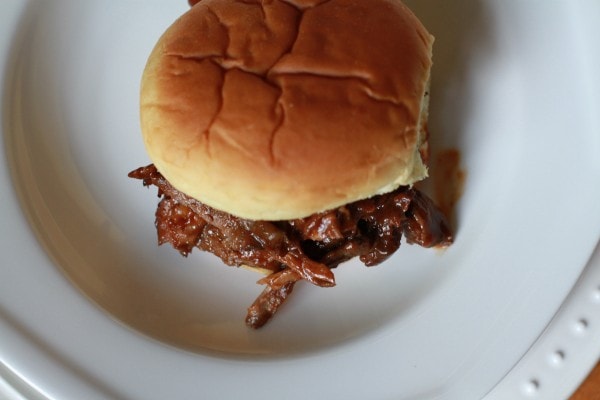 I think your idea of having him take lunch just a few times a week is a great place to start! There are five lunches in a week, so maybe you could send him out twice, give him a sandwich twice, and send reheating-friendly leftovers the other day.
A bit of unsolicited advice: Try to prepare yourself for the fact that sometimes when you pack a lunch, he may still go out to eat.  Don't take it personally…sometimes it's necessary to go out with co-workers, or sometimes, he might just want to get out of the building for a bit.  Since he's not taking any lunches right now, any lunches he eats in right now are a win, so try to focus on that instead of on the times he does go out.
A related lunch topic: Here's a post I wrote about the containers I use to pack Mr. FG's lunch in a waste-free way.
____________________
Readers, if you've got some lunch-y advice to add to mine, please do add it in the comments!