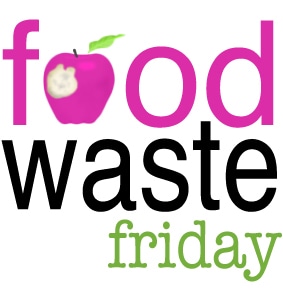 Every week, I post a picture of the food that has gone bad over the last seven days. Why do I do this? Because in March of 2008, I finally got fed up with the amount of food I was wasting, and I thought that showing my waste to other people would motivate me to use up my food instead of wasting it. Because this often embarrassing practice was so helpful for me, I invited other bloggers to join me in posting their food waste photos, and Food Waste Friday was born.
For those of you who are used to the empty fridge that Simply Being Mum shows you every week, this won't be that impressive. But for me, this is really good…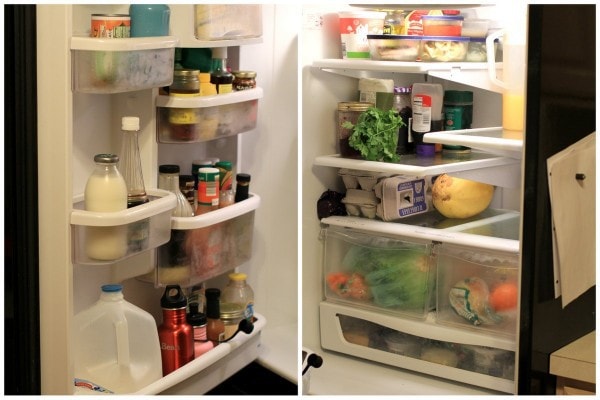 I didn't set out to do this, but once I put these two photos in a collage, you do sort of get a panoramic shot of my fridge.
An empty fridge shouldn't necessarily be everyone's goal, but I find that I'm much more likely to stay on top of my food waste when my fridge isn't stuffed to the gills.
My fridge might be in good shape, but the freezer below it could use some help.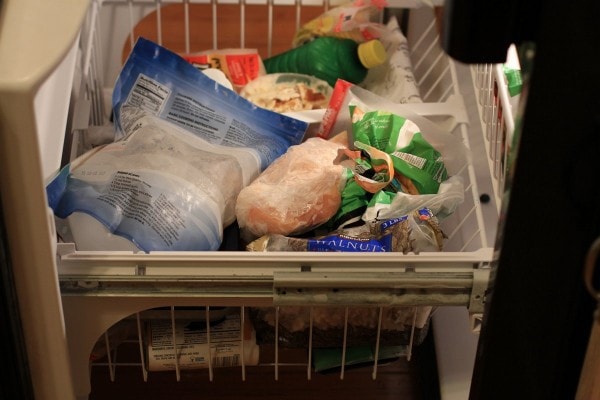 One of my goals this week is to use up some of the food in there and also to get it more organized. As things stand, I don't really have a good idea of what is lurking inside, and that's not good when you're trying to avoid food waste.
Speaking of which, here's mine for the week: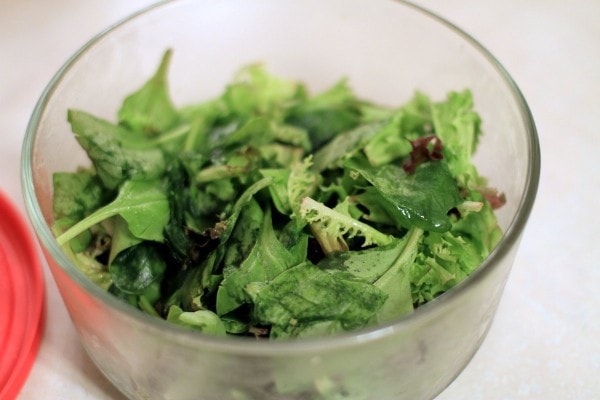 I'm starting to think I should just limit myself to spinach or something, because at least there are multiple things you can do with spinach. Salad greens are mostly just good for…salad.
I suppose I could always just eat more salad.
________________________________________________
How did you do this week? If you blogged about your food waste, link us up by entering your info into the widget below. You'll save money, reduce your trash output, and get a little publicity for your blog! And if you don't blog, you can still share about your food waste by leaving a comment.
Those of you who participate in Food Waste Friday can now grab a fancy-schmancy button to perk up your posts. If you copy and paste the following code into your Food Waste Friday post, this little graphic will appear.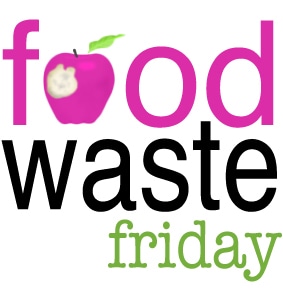 If you blog on WordPress, just make sure you're in html mode when you copy and paste the code, or it won't work properly.

____________________________________
Joshua's 365 post: Ancient