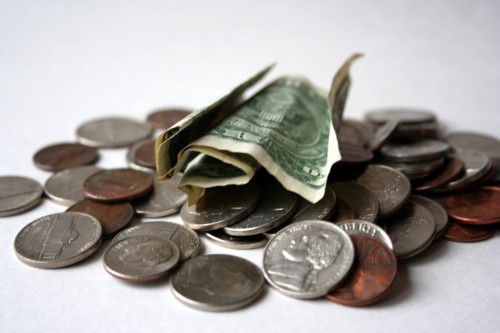 For a while now I've been meaning to write a post about a few things related to the advertising that I accept on my blog and today seemed like as good a day as any.
The three things I'm mentioning here are basically an outpouring of the idea that this blog is mainly here to serve its readers and not to make money (which is a good thing, because it took nine months of blogging just to pay for my server costs for the year!). I could make far, far more money per hour by doing other things like photography, teaching piano, or playing the piano. I write this blog because I want to share my thoughts and ideas in the hope that they will help other people, and also because I just like blogging.
First off, I want you to know that if I ever am paid for reviewing an item, I will be very upfront about it, and a paid review will go on my review blog. This is both to keep advertising out of my actual blog content and also to comply with the agreement between BlogHer Ads(my main ad on the right side) and me. So, if I ever wax rhapsodic about a product or company on this, my main blog, you can rest assured that it's because I truly do think the product is wonderful and not because someone paid me.
Secondly, I want you know that paid content of any sort will never be in my regular blog postings. I've had numerous offers for sponsored posts, and while these would certainly be lucrative for me, I just am not at all comfortable with the idea of selling out my content. I want you to be able to have confidence that the posts you read here are my own thoughts and opinions, unbiased by marketing dollars.
Thirdly, I'm trying to keep the ads here from being aggravating. I've opted out of floating ads, rollover ads and the like so that spending time on my site isn't going to drive you bonkers. I also have decided against putting ads in between posts or inside of posts for the same reason. Basically, anything that irritates me on other sites is a no-go on mine.
I hope that this post answers any questions or concerns you might have about the advertisements on my blog, but if not, leave me a comment and I'll respond as soon as possible.